Naš dom je zanimiv tudi za kratkotrajno bivanje za tiste študente, ki prihajajo v katero od enot Zavoda sv. Stanislava opravljat študijsko prakso; posebej torej za študente pedagoških smeri. V letošnji pomladi sta tako pri nas bivala Anja Hribar, študentka razrednega pouka na Pedagoški fakulteti v Kopru, ter Gašper Gole, študent predšolske vzgoje na Pedagoški fakulteti v Kopru. Anja je prakso opravljala v Osnovni šoli Alojzija Šuštarja, Gašper pa v Vrtcu Dobrega pastirja.
Prosili smo ju za strnitev vtisa bivanja pri nas in študijske prakse.
"Izkušnja, ki bi jo ponovila znova in znova. In znova," začenja svoj zapis Anja.

Prijazen sprejem v domu je bila prijetna popotnica za začetek prakse in je name naredil pozitiven vtis. Le česa bi bil bolj vesel, ko prideš v drug dom, kot tega, da si nekdo vzame čas zate, za pogovor in te med bivanjem tam podpre s spodbudno besedo? In ne samo enkrat! Hvala za to. Pot se je nadaljevala v sobo, kjer sem preživela nekaj popoldnevov in noči v družbi prijazne cimre.
Praksa? Še vedno sem z mislimi tam …
V zbornici, kjer srčnosti, kreativnosti in dobrih besed učiteljev ter ravnateljice ni meja. Tam, kjer se v sproščenosti rojeva vzgoja za vrednote, za življenje, sočutje, celosten pristop, inovativnost, vera in znanje. Vse to pa se prenaša v razred, na učence.
V kapeli, kjer te vsako jutro dokončno prebudi molitev in prijetno petje otroških glasov.
V razredu, kjer te učenci sprejmejo, z radovednimi očmi opazujejo in čakajo, kdaj jim boš kaj novega povedal, jim razložil, dal odgovore na vprašanja, ki le še nadgrajujejo svet znanja in domišljije.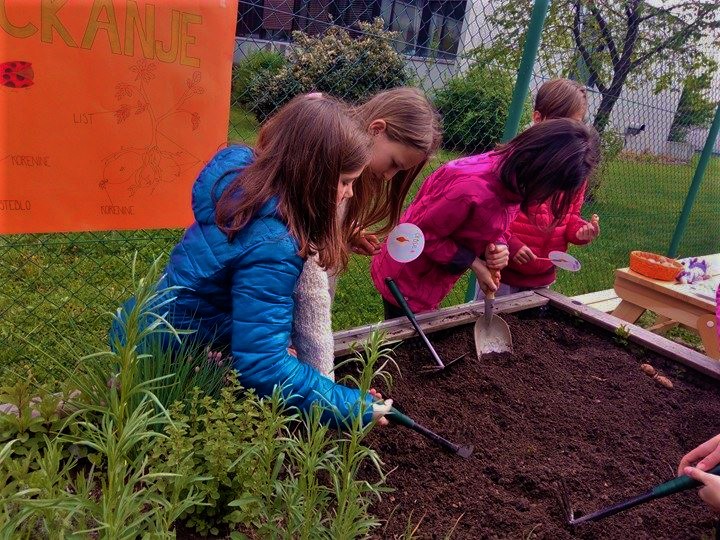 Na hodniku, kjer te vsak dan na steni spremlja druga misel. Ena izmed teh je bila: »Ne moremo delati velikih stvari – delamo lahko le majhne stvari z veliko ljubeznijo.« Prav te majhne stvari so na tej šoli narejene tako, da jo delajo posebno, neprecenljivo; tako, kjer lahko rastejo in razvijajo svoje talente tako učenci kot učitelji. Kot pravi Mati Terezija: »Z veliko ljubeznijo.«
Vse to me je presenečalo in hkrati navduševalo že prejšnje leto in vedno znova in znova se z veseljem vračam na OŠ Alojzija Šuštarja. In znova izkušam, kaj je to učiteljski poklic na način, kot je na tej šoli, v takih odnosih. Zato se želja postati tudi sama dobra učiteljica, ki bo lahko učence poleg štetja številk naučila tudi, kaj v življenju zares šteje, le še bolj krepi.
Hvala vam za vse te dni, saj nič ni kar tako – samoumevno.
Anja
Študijsko "počitnikovanje" v ŠDJFG – tako je svoj zapis naslovil Gašper.

V Študentski dom Janeza Frančiška Gnidovca sem prišel po srečnem naključju, saj sem zaradi prakse, ki sem jo opravljal v sosednjem vrtcu Dobrega pastirja, iskal možnost bivanja v bližini. Že pri prvem klicu v pisarno študentskega doma sem dobil pozitiven odgovor ter obljubljeno posteljo za mesec dni.
Moja soba se je nahajala v prvem nadstropju, na drugem koncu hodnika – kmalu sem ugotovil, da so sprehodi preko celotnega hodnika do sobe dobra priložnost za spoznavanje "sosedov". Iz tega lahko povzamem, da so prav vsi stanovalci, s katerimi sem uspel priti v stik v kratkem mesecu bivanja, zelo prijazni ter odprti za informacije in pomoč novincu :-).
Dom priporočam vsakomur, ki bi si (tako kot v mojem primeru) želel opravljati prakso na Osnovni šoli Alojzija Šuštarja ali v Vrtcu Dobrega pastirja, pa ima zaradi oddaljenosti morda pomisleke.
Mesec dni v študentskem domu je hitro minil, vtisi so pozitivni in spomini lepi.
Gašper
Anja in Gašper sicer bivata v katoliškem študentskem domu Jadro v Kopru, za kratek čas pa sta bila tudi stanovalca našega doma. Takole sta predstavila razlike:
Anja: Drugače študijske dneve preživljam v Kopru v ŠD Jadro, kjer nas je za polovico manj, smo pa zato toliko bolj povezani, se med seboj vsi poznamo, kar je drugače kot v ŠDJFG, pa vendar verjamem, da ima tudi veliko število domovcev svoje prednosti. Med drugim to pomeni še več idej za aktivnosti, dobrodelnost, ustvarjanje … Vse dogodke (pričevanje Helene Rozman, Robert Friškovec, olimpijada, sv. maše, športne dejavnosti …) sem spremljala z željo, da bi se jih udeležila, a na koncu mi je žal skoraj vedno zmanjkalo časa ali pa energije za večino od množice. Praksa, utrujenost in delo, ki pride zraven (pisanje neskončno dolgih priprav) vzame svoj čas in to ne malo. Zato tudi nisem uspela navezati tesnih stikov s preostalimi študenti. Eden izmed dogodkov, ki mi je najbolj ostal v spominu, je bila adoracija z Abendom. Preprosto balzam za ušesa, oči in dušo!
Gašper: ŠDJFG se  od Jadra najprej razlikuje po velikosti. V Jadru nas biva, skupaj z dvema dislociranima enotama, dobrih petdeset študentov, v ŠDJFG pa še enkrat toliko. Kljub temu pa sem dobil občutek, da se študentje v ŠDJFG med seboj dobro poznajo, se družijo in si sami organizirajo več dogodkov/dejavnosti, ki se jih sam, zaradi natrpanega urnika med praktičnim usposabljanjem, žal nisem uspel udeležiti. Pomembno pa se mi zdi izpostaviti, da (vsaj po mojih opažanjih) dom zaživi šele v poznejših popoldanskih urah ali zvečer, kar je bilo zame nekaj novega. Razlog, da se velika večina aktivnosti in druženja odvija pozno, je verjetno odmaknjenost doma od centra Ljubljane in večine fakultet – študentje tako za pavze med predavanji ne hodijo v dom. To pa ni nujno slaba stvar, saj je v domu tekom dneva zelo umirjeno in tiho. Skratka odlični pogoji  za spopadanje z vsemi študijskimi obveznostmi 🙂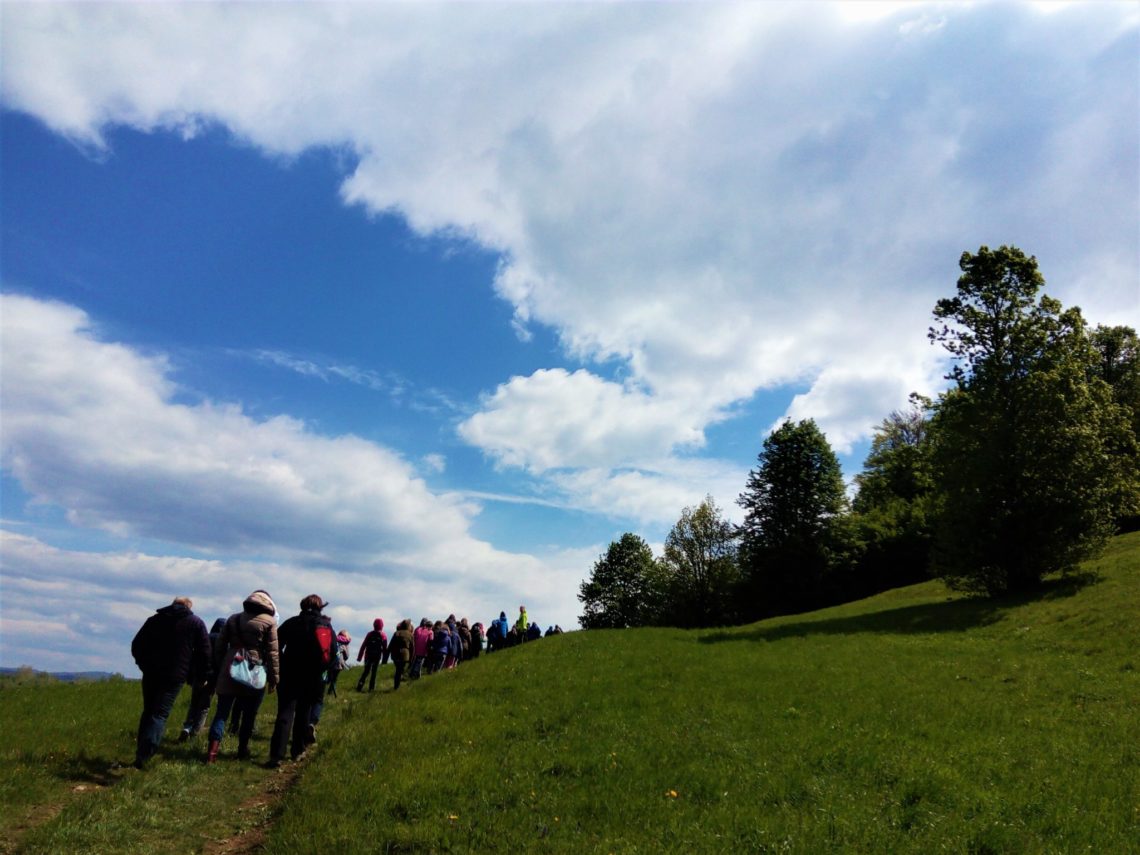 Fotografiji v prispevku sta bili posneti v času Anjine študijske prakse.
Save