Sklad za pomoč družinam
Že ob ustanavljanju zavoda pred dobrim stoletjem je škof Jeglič želel, da finančno stanje družin ne bi bilo ovira za šolanje otrok in mladih. V skladu z njegovo željo tudi danes socialno šibkejše družine ali družine z več otroki prejemajo pomoč iz Sklada za pomoč družinam.
V okviru plačila prispevka za razširjeni program v gimnaziji oz. prispevka za dodatni razširjeni program v osnovni šoli starši otrok namreč financirajo tisti del pouka, ki ni financiran iz javnih sredstev, poleg tega pa tudi vse dodatne dejavnosti, vključno z – denimo – ekskurzijami, ki so del pouka in se jih razredi udeležijo kot skupnost. Tovrstni dodatni program tako ni na voljo le za tiste, ki si to lahko privoščijo, ampak za vse. Da pa mesečni prispevek ne bi bil ovira za vpis na OŠ AŠ ali ŠKG, Sklad za pomoč družinam mesečno razdeli okoli 5.000 EUR v različni višini in tako omogoča šolanje v zavodu tudi otrokom in mladim iz številčnejših ali socialno šibkejših družin.
V sklad darujejo zaposleni v Zavodu sv. Stanislava, nekdanji dijaki, starši učencev in dijakov, ki to zmorejo, podjetja in številni drugi dobrotniki. Nekateri že od samega začetka ponovnega delovanja Zavoda sv. Stanislava. Njihova pomoč letno omogoča bolj mirno šolanje več kot 80 učencem in dijakom. Vsem dobrotnikom se iskreno zahvaljujemo za vsak dar v sklad.
Vse, ki se zavedate pomena vzgoje in izobraževanja mladine za prihodnost našega naroda in Cerkve ter želite podpreti naše napore, vabimo, da tudi sami postanete dobrotniki Sklada za pomoč družinam.
Načini prispevanja v Sklad za pomoč družinam
POLOŽNICA – Po pošti vam pošljemo položnico ali vsako leto junija več položnic za enoletno obdobje
TRAJNIK – Na podlagi izjave vam uredimo direktno bremenitev računa 8., 18. ali 28. v mesecu
V kolikor ne želite postati redni darovalec, lahko kadarkoli prispevate v Sklad za pomoč družinam z nakazilom na TRR Karitasa v Zavodu sv. Stanislava, Štula 23, Ljubljana Šentvid: SI56 0203 2009 1434 483, sklic: SI 00 490.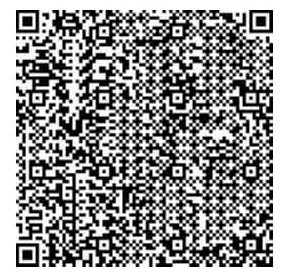 Za dodatna pojasnila nam pišite ali nas pokličite.
[email protected], tel.: 01/58 22 208, ga. Veronika Golob, tajnica sklada
Vloga za prejem sredstev iz sklada za šolsko leto 2023/2024 je dostopna tukaj.