V letošnjem študijskem letu bodo v študentskem domu enkrat mesečno organizirani debatni večeri z dr. Tadejem Riflom, ki na Škofijski klasični gimnaziji uči predmet vera in kultura, obenem pa kot raziskovalec dela na Inštitutu za raziskovanje in evalvacijo šolstva (IREŠ), ki deluje v okviru Zavoda sv. Stanislava. Tema oktobrskega srečanja so bile predsedniške volitve.
»V Ustavi RS imamo v 43. členu jasno napisano naslednje: "Vsak državljan, ki je dopolnil 18 let, ima pravico voliti in biti voljen." Ampak v Zakonu o volitvah predsednika republike (ZVPR) je besedilo povsem drugačno, tam je napisano sledeče: "Pravico voliti in biti voljen za predsednika republike ima državljan Slovenije, ki je na dan glasovanja dopolnil osemnajst let starosti." To preprosto pomeni naslednje – nihče tukaj med nami na dan glasovanja ne bo dopolnil 18 let, ne bo imel 18. rojstnega dneva, torej ne sme niti kandidirati niti voliti,« je zmotno[1] menil eden od kandidatov za predsednika Slovenije na sklepnem soočenju na Televiziji Slovenija, katerega del smo si študenti in študentke ŠDJFG ogledali pred razpravo na temo letošnjih predsedniških volitev. Razpravo, ki je potekala v četrtek, 19. oktobra, je vodil dr. Tadej Rifel.
Ogledu dela soočenja predsedniških kandidatov je sledila razprava, v kateri je dr. Rifel najprej poskušal navesti tako razloge ZA kot PROTI glasovanju za posameznega kandidata, študenti in študentke pa smo izrazili svoja prepričanja, zakaj nas posamezni kandidat oziroma kandidatka (ne) prepriča. Glede na zgoraj navedeno izjavo enega izmed predsedniških kandidatov je dr. Rifel pojasnil, kakšna je dejanska pravna ureditev v Sloveniji in kakšne so pravzaprav pristojnosti predsednika države. Poleg tega je poudaril, da živimo v demokratični državi, v kateri je pomembno, da na volitve gremo in volimo kandidata oziroma kandidatko, ki nam je najbližje, pri tem pa ne smemo pozabiti na spoštovanje tistih, s katerimi se ne strinjamo ali nam morda niso všeč.
Menim, da so tovrstne razprave koristne, saj na eni strani mladim ljudem ponujajo priložnost, da se začnejo zanimati za javne zadeve, po drugi strani pa omogočajo, da se razčistijo zmote in nesmisli, ki se pojavljajo v govorih in odgovorih kandidatov, ki želijo zasesti pomembne politične položaje v državi. Prepričan sem, da je vsak izmed nas volil kandidata oziroma kandidatko, za katerega oziroma za katero je menil, da je najboljši oziroma najboljša, a ne glede na to moramo ves čas imeti v mislih, da ima prav vsak človek na tem svetu svoje človekovo dostojanstvo. Tudi vsi kandidati in vse kandidatke. Koga si slovenski državljani in državljanke želimo za bodočega predsednika države, pa bomo dokončno videli 12. novembra.
[1] Namen ZVPR je seveda pojasniti, da imajo volilno pravico vsi tisti, ki so na dan glasovanja že dopolnili 18 let, torej tudi tisti, ki so 18 dopolnili šele na dan glasovanja.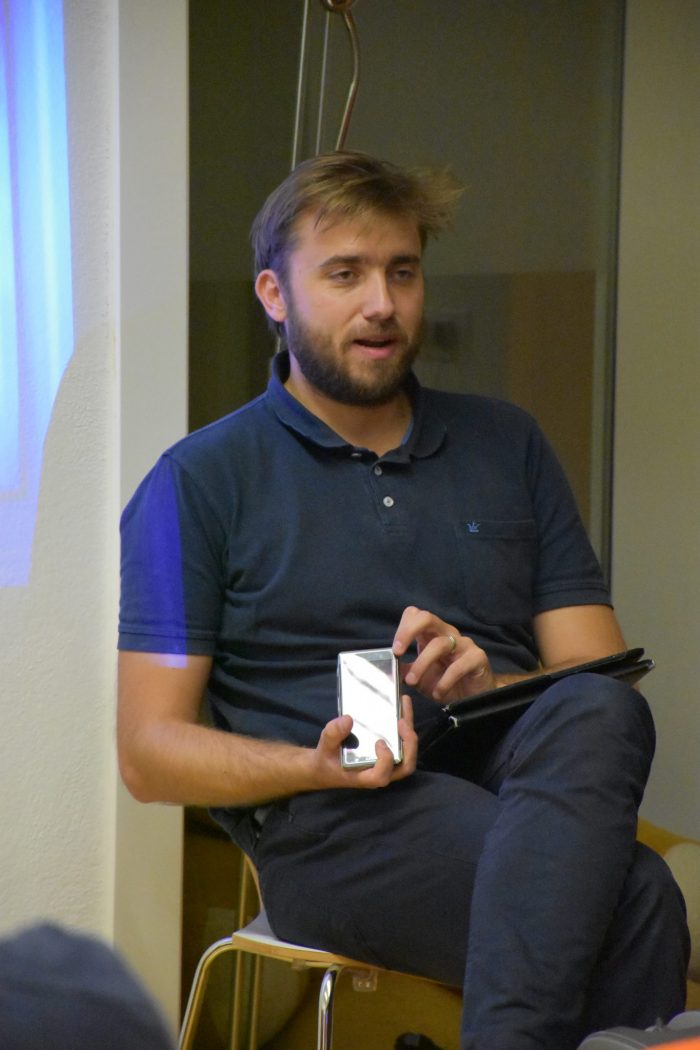 Save