Pozdravljeni!
Zelo smo veseli, da ste pokukali tudi pod naš zavihek.
To namreč pomeni, da vas zanima, kaj ustvarjamo. In pri nas res veliko ustvarjamo. Predvsem pa se spoznavamo in se družimo. Postajamo gledališka družina. Vsakega novega člana smo zelo veseli, kajti vsak prinese v naše vesolje nov, čisto svoj svet in nas obogati.
Vsako leto se nas zbere vsaj 10, včasih tudi 20 in več in v vseh teh letih se nas je že kar veliko nabralo. Največkrat je namreč tako, da se težko »izpustimo«, tudi po tem, ko se vaše šolanje pri nas konča.
Po toliko urah, dnevih in večerih, ki jih ob ustvarjanju preživimo skupaj, se namreč stkejo globoke, prijateljske vezi.
Vas je tole o urah, dnevih in večerih presenetilo? Verjamem. Pa naj vam razložim.
V dramskem (gledališkem) krožku se načeloma dobivamo enkrat tedensko za dve šolski uri. Tak urnik poteka vse do takrat, ko se naše gledališko ustvarjanje dogaja za mizo, pri branju in učenju teksta, pri postavljanju prizorov na oder.
V trenutku, ko začnemo prizore »lepiti« v predstavo in ko zaidemo v čas pred premiero, pa se naše delo močno stopnjuje. Takrat tej svoji ljubezni posvetimo ogromno časa in to pomeni tudi vaje med koncem tedna in med počitnicami. Da, prav ste prebrali. Tudi med počitnicami.
Takrat se zgodijo najlepše stvari in takrat se rodi naša predstava in nastane nova gledališka družina.
Smo vas prepričali? Se nam boste pridružili?
Resnično, povem vam, komaj vas čakamo.
Vaša mentorica,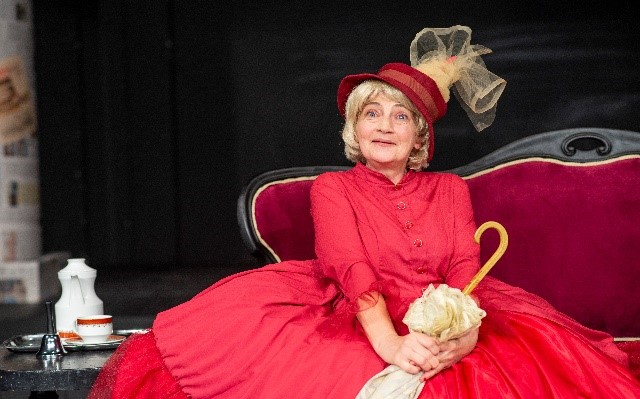 Mojca Lavrič