Ob vstopu v novo šolsko leto postavljamo razstavo Žive Agrež »Istra – ostanki časa«, ki je na ogled od 1. do 28. septembra v Kregarjevem atriju.
Slike iz naslovnega cikla so prežete z nostalgijo in občudovanjem kulture, ki je pred dolgimi stoletji vzcvetela sredi oljk, vinogradov in istrskega kamna. Avtorica pravi, da je ob pogledu na razpadajoče, okrušene fasade starih mestec in vasi v notranjosti Istre kar segla po slikarski lopatki, da bi z močnimi, prekrivajočimi nanosi vedno nove barve, ki niso nikoli popolnoma prekrili spodnjih, s čimer je ustvarila magijo okruškov časa.
Za okni, ki mnogokrat to sploh niso več, za vrati, ki nemočno visijo s tečajev in se odpirajo v prazno notranjost, za stenami, na katerih so siva, črna, terakota, svetla in temna siena barva mnogokrat prekrite s temnim zelenilom bršljana, ki jih prerašča, je, pravi Živa Agrež, vse polno zgodb iz minulih stoletij. Zgodb, ki so začele nastajati s prvimi mesteci po letu 1200. Zgodb o istrskih kmetih, ki so delali za beneško gospodo. Zgodb, v katerih so s pomočjo pridnih rok domačinov in spretnih tujih trgovcev po vzoru italijanske renesanse na planjavah desnega in levega brega reke Mirne vzniknila majhna, čudovita kamnita mesteca, lože, cerkve in trgi. Pogled nanje in misel na življenja, ki je nekoč utripalo v teh hišah, je vzburil avtoričino fantazijo, da je te podobe prelila v barvo in stilizirano arhitekturo. Največ slik upodablja Oprtalj, mestece, ki po krivici ostaja v senci mnogo slavnejšega Grožnjana. Nastalo je na začetku 13. stoletja in doživelo največji razcvet v 16. stoletju. To očarljivo mestece šteje danes le sto duš in je srce občine s tisoč prebivalci.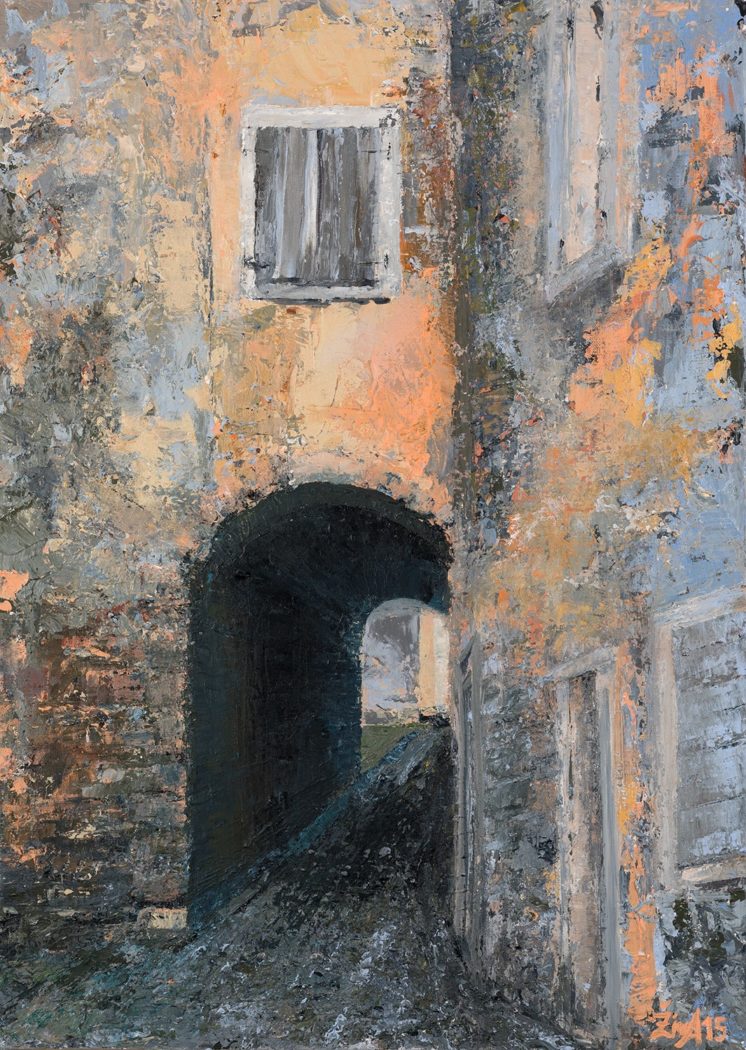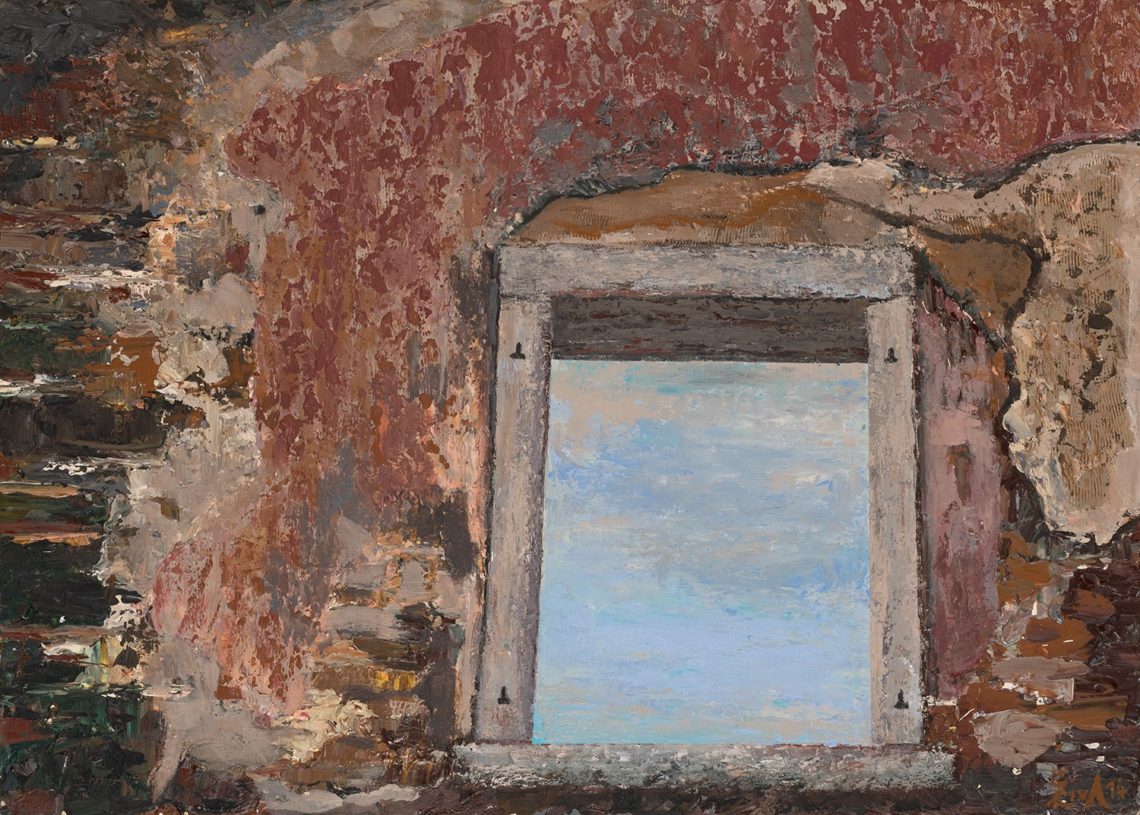 Živa Agrež je po diplomi iz primerjalne književnosti in umetnostne zgodovine delala kot novinarka na radiu Ljubljana, pri časopisu Delo in reviji Jana. Po upokojitvi leta 2004 se je posvetila slikanju. Na njeni slikarski poti ji s strokovnimi nasveti pomagajo akademski slikarji mag. Nuša Lapajne in dr. Slađana Mitrović (Zasebna šola risanja in slikanja »likovni atelje«) ter Janez Zalaznik, Tone Rački in Miran Erič, katerih delavnice in tečaje obiskuje občasno.
Najraje slika z akrilom na platno, vendar ji tudi drugi materiali niso tuji. Barvo nanaša pretežno z lopatico in vedno pogosteje uporablja mešano tehniko. Njene slike so barvite, svetle, optimistične, radostne, polne energije, svobodne in prežete s čustvi. Motive pogosto stilizira, saj je tak način slikanja njeni hitri slikarski potezi blizu. Izstopajo energične poteze in gosti večplastni nanosi barv, ki se na slikah stopnjujejo in učinkujejo kot relief. Kljub temu da ostajajo motivi na njenih slikah vedno prepoznavni in jih opiše z naslovom slike, jih na svojstven način preustvarjajo energično položene barve in dramatična svetloba samo njej lastnega doživetja.
Sama o sebi pravi: »Ko slikam, poustvarjam svoje doživetje. Ustvarjanje je zame obsedenost z motivom, barvami, z vzdušjem, s svetlobo in seveda z predmetom mojega občudovanja.«
V njenem ustvarjalnem opusu izstopa sedem ciklov slik: Iz doline reke Krke (2010 do 2014), Svetloba in barve Toskane (2011–2015), Istra – ostanki časa (2014–2015), Zgodbe valov (2014–2015), Rapsodija v belem (2014–2016), Srečni šopki (2016–2017), Čar Provanse (2017–2018) in Pod mediteranskim soncem (2017–2018) .
Prvič je skupinsko razstavljala leta 2008. Leta 2011 je imela prvo samostojno razstavo. Do konca leta 2018 je sodelovala na 36 skupinskih razstavah in postavila 76 samostojnih razstav v galerijah, knjižnicah in kulturnih domovih po Sloveniji.
Več o slikarkinem delu lahko preberete na njeni spletni strani.