"Solze, strah, trpljenje
škofijsko je življenje,
noč na noč učenje;
učenje do pol treh,
pa te mine smeh."
V sredo 5. in četrtek 6. septembra, so nam domski maturanti pripravili sprejem.
V sredo smo doživeli neuradni sprejem, ki se je začel po skupni večerni molitvi. Najprej smo se naučili škofijsko pesem, ki smo jo med ritenskim plazenjem po hodniku tudi recitirali. Nato smo v zelo hitrem tempu tekli po hodnikih. Medtem, ko smo čakali na srečanje s maturantsko komisijo, smo prepevali in se igrali banse. Pred komisijo smo se morali izkazati, saj nas sicer maturantje ne bi sprejeli v domsko skupnost.
Naslednji dan je sledil uradni del, ki je bil še bolj "zahteven". Vzgojni skupini novincev sta tokrat tekmovali med sabo. Pomerili smo se v petih veščinah, ki nam bodo prišle prav v življenju v domu. To so :
hitro in estetsko preoblačenje postelje,
recikliranje smeti,
pitje nerazredčenega soka,
izmišljevanje najbolj izvirnih izgovorov in
obrniti odejo, na kateri je stalo dvanajst dijakov, ne da bi kdo medtem stopil na tla.
Za "nameček" smo morali maturantom prinesti še sladkarije.
Na veselje 2. in razočaranje 3. skupine je na koncu večera zmagala 2. vzgojna skipina. Po koncu "mučenja" pa smo se lahko sprostili na domskem plesu.
Anamarija in Karmen, dijakinji prvega letnika
Fazanska zaprisega
Jaz, ponižni fazan, vdan Bogu, zavodu ter Jegličevemu dijaškemu domu, svečano prisegam, da bom skrbel za splošno udobje maturantov, jim odstopil mesto v vrsti za večerjo, priskrbel troslojni toaletni papir in odstopil mesto v računalnici, če bo to potrebno, ter jim na sploh kril hrbet.
Spoštoval in ubogal bom vzgojitelje, se redno udeleževal učnih ur in se pridno učil, vsak večer bom zaspal ob deseti uri, na večerjah bom sedel samo za prvim omizjem ter se redno udeleževal sredinih večernih molitev, kjer bom vedno sedel v prvih vrstah. Redno in z veliko vnemo se bom tudi udeleževal vseh domskih dogodkov. Ob prihodu v dijaški dom bom vselej pozdravljal vratarja Jožeta in z njim izmenjal besedo ali dve, izogibal se bom sobam nasprotnega spola, Lojzetu ter ostalim zablodam in skušnjavam.
Vse to bom vestno izpolnjeval ter častno predstavljal Jegličev dijaški dom.
Pavel Mušič in Matej Urbančič, v imenu vseh domskih maturantov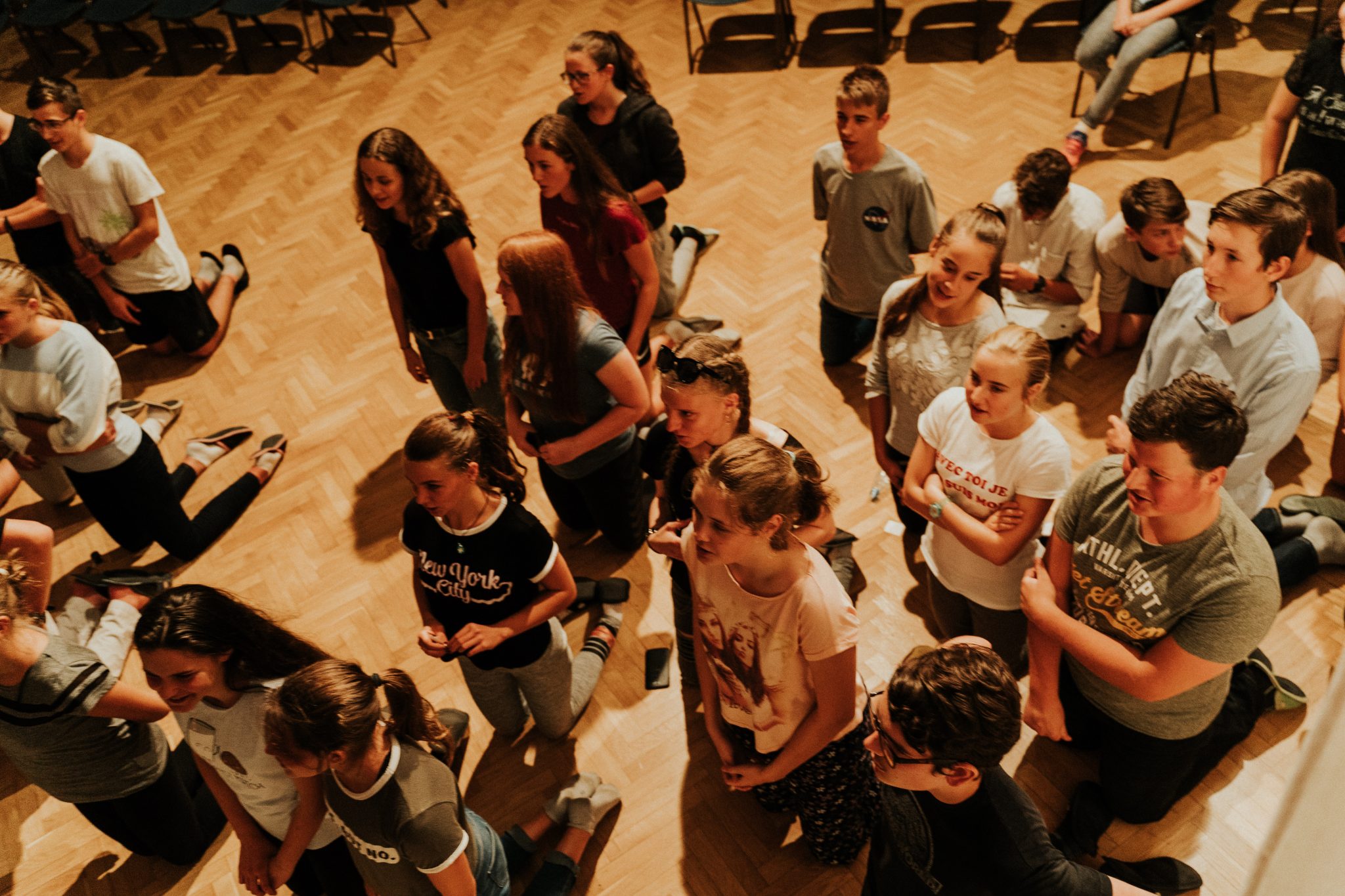 Vabljeni k ogledu še ostalih fotografij.