Oktober je tu, nam pa misli še kar uhajajo nazaj v september. Med 13. in 18. septembrom se je 15 dijakov 4. a razreda skupaj s profesorjema ruščine mudilo na strokovni ekskurziji v Moskvi, ki se je vsem udeleženim vtisnila v prav lep in trajen spomin.
Takole se je zapisalo enemu od navdušenih rusistov:
Moskva, september 2018
Če naj pišem o vtisih, ki jih je name naredila Moskva, bom pisal kar se da iskreno in pošteno.
Ako primerjam to mesto z mesti zahodne Evrope, ki sem jih do sedaj obiskal, lahko z vsem srcem rečem, da mi Moskva še najbolj ugaja. Že res, da predeli, ki se ne nahajajo ravno v centru ali ob turističnih atrakcijah, niso najbolje oz. sploh niso vzdrževani. Res je, da ima Moskva (vsaj kolikor sem videl) problem z odpadki (nekako kot Neapelj, le da ni tako hudo) in še zdaleč ni tako čista kot Ljubljana. In res je, da prizori razpadajočih zgradb še iz časa Sovjetske zveze, zaraslih zidov hiš, ki jih je pokopal čas, in zarjavelega železa, ki to vse spremlja, res niso paša za oči. A Moskva je kraj, kjer se v tujini najbolje počutim – varnega in dobrodošlega.
Ako primerjam moskovski metro s pariškim, bi moskovskemu strašno krivico storil. Pariški se niti v najbolj divjih in neverjetnih sanjah ne more primerjati z moskovskim, ki je čistejši, lepši (vse postaje so dobro vzdrževane in ne zanemarjene, kot v Parizu, kjer so poleg tega samo "pomembne" lepo okrašene in marmornate), bolj učinkovit in tudi na vlak ni potrebno čakati več kot minuto.
Če primerjam ulice Pariza ali Dunaja z moskovskimi, se mi zdijo slednje veliko bolj varne. Že res, da je veliko uniformirancev in je kontrola nad pretokom ljudi ostra, a je to vseeno majhna cena v primerjavi s prizori, ki so postali na Zahodu skoraj nekaj vsakdanjega, ko življenja ugašajo in se lahko počutimo, kot da bi bili na vojnem območju, ko mimo kavarne ob Seni v polni bojni opravi, s čeladami na glavah in brzostrelkami v rokáh prikoraka vojaška patrulja.
Rusi so tudi (vsaj do nas Slovencev) zelo gostoljubni in dobrotljivi in jim veliko pomeni ter jih kar v dobro voljo spravi, če se potrudimo z njimi po rusko govoriti. Našo domovino pa tudi v visokih časteh držijo. Nedvomno zaradi njene lepote in ker radi pridejo k nam na dopust.
Ima Moskva tudi nekakšen svoj utrip ali dušo, ki je jako drugačna od drugih Evropskih mest. Mislim, da se tega ne da z besedo opisati, a v zraku se čuti nekakšno živost, ni čutiti strahu ali napetosti, pa tudi nisem občutil običajne naglice, ki je za velika mesta značilna (naglica gotovo je, samo čutiti je ni moč).
Če nekoliko povzamem vse skupaj: v tujini se najbolje počutim v Rusiji, počutim se tu bolj varnega, kot v zahodni Evropi, pa tudi bolj dobrodošlega. Utrip Moskve pa me že zdaj kliče na njene grudi; prav gotovo se vrnem.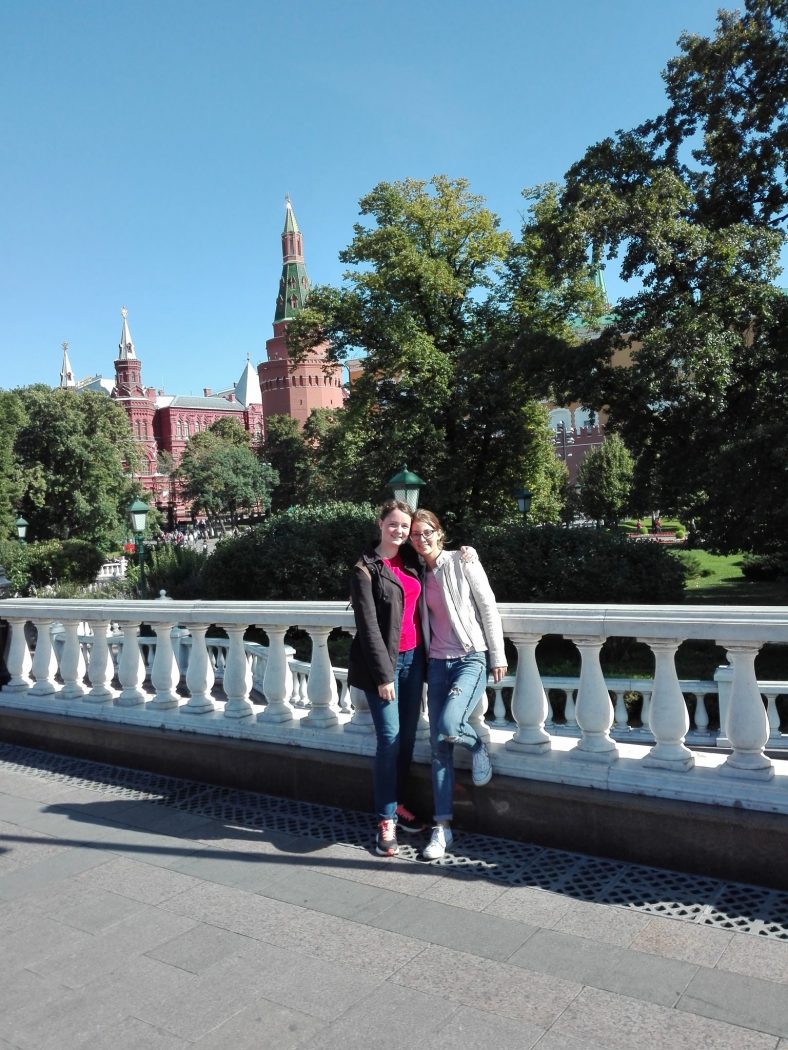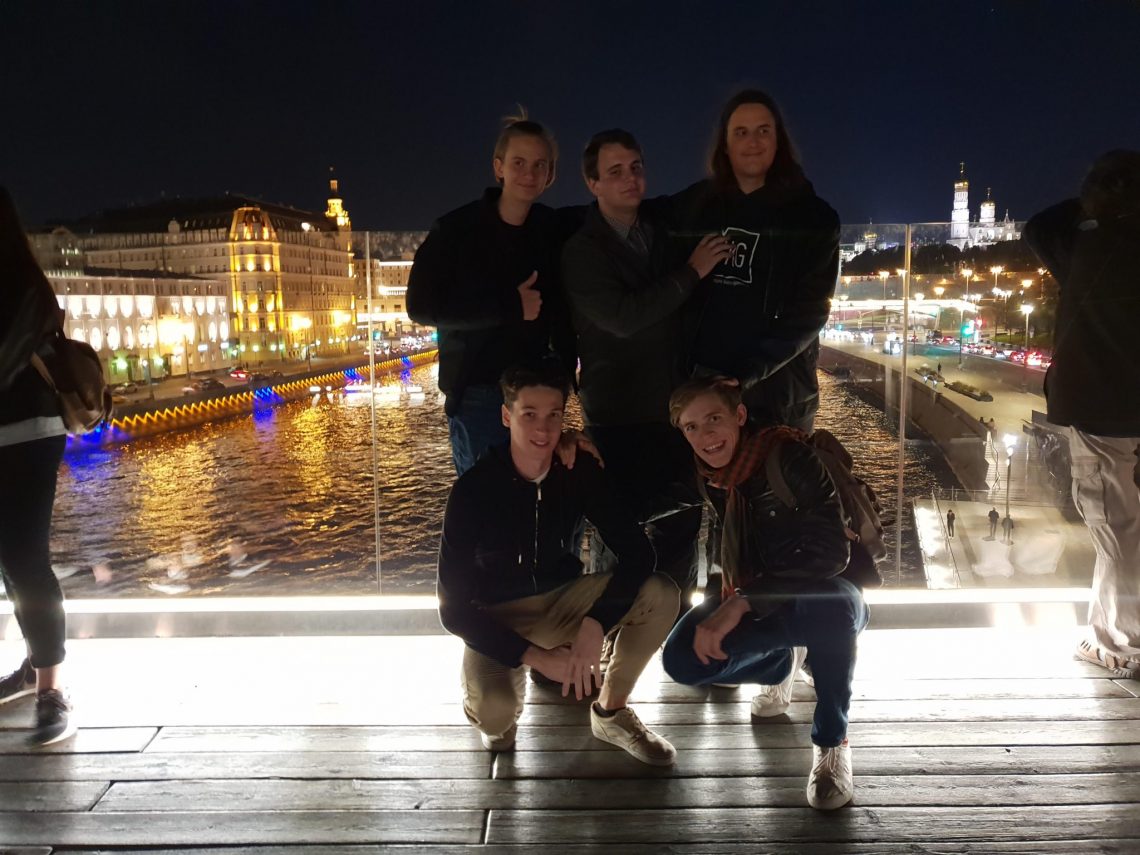 Leonard Vončina, 4. a