V okviru evropskega Erasmus+ projekta Eurostronomia je potekalo drugo projektno srečanje koordinatorjev in sodelujočih učiteljev na partnerski šoli Colegiul National Constantin Cantacuzino v Targovistu v Romuniji.
Srečanja smo se udeležili profesor fizike Martin Čokl, dijaka Anton Križnar in Aleks Kaapre Rehtijärvi ter koordinatorka projekta Alenka Battelino.
Tokrat je bilo prvič, da so na projektnem srečanju sodelovali tudi dijaki, saj želimo, da se sliši tudi njihov glas pri različnih dejavnostih našega projekta. Sestavili so smernice za vse bodoče Erasmus+ udeležence. Svoja dognanja so predstavili na zaključnem sestanku. Svoje delo so, po besedah koordinatorke projekta prof. Susan Coontz iz šole Wellington na Škotskem, opravili več kot odlično.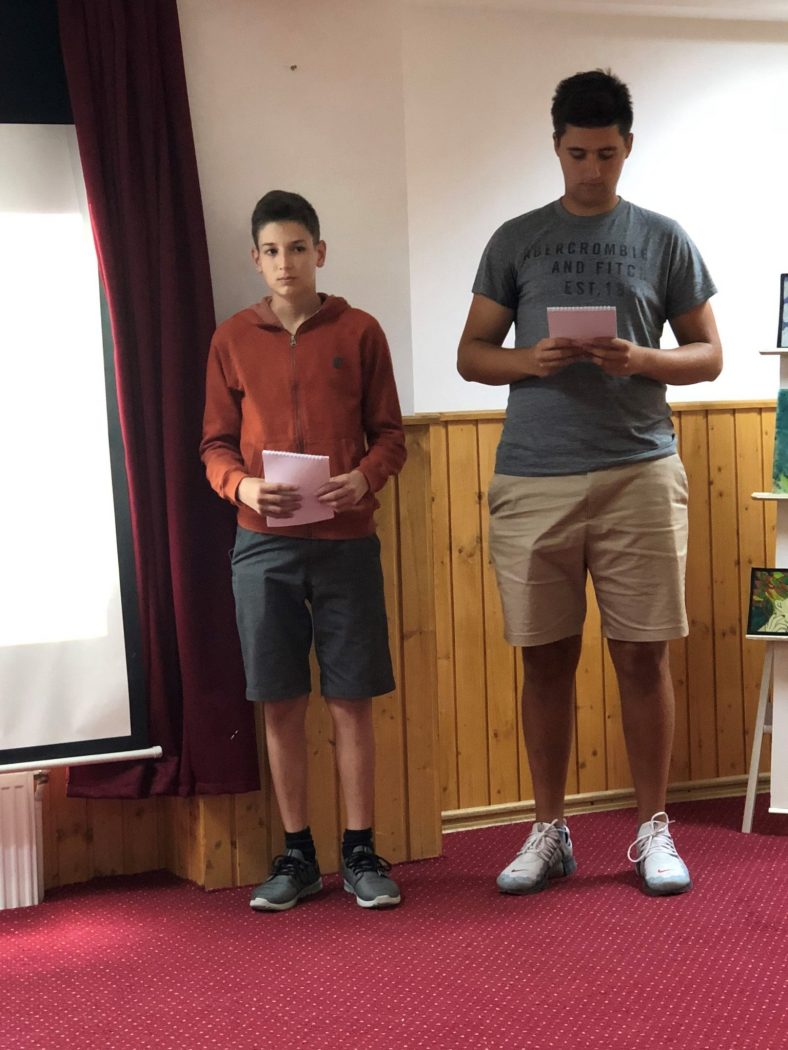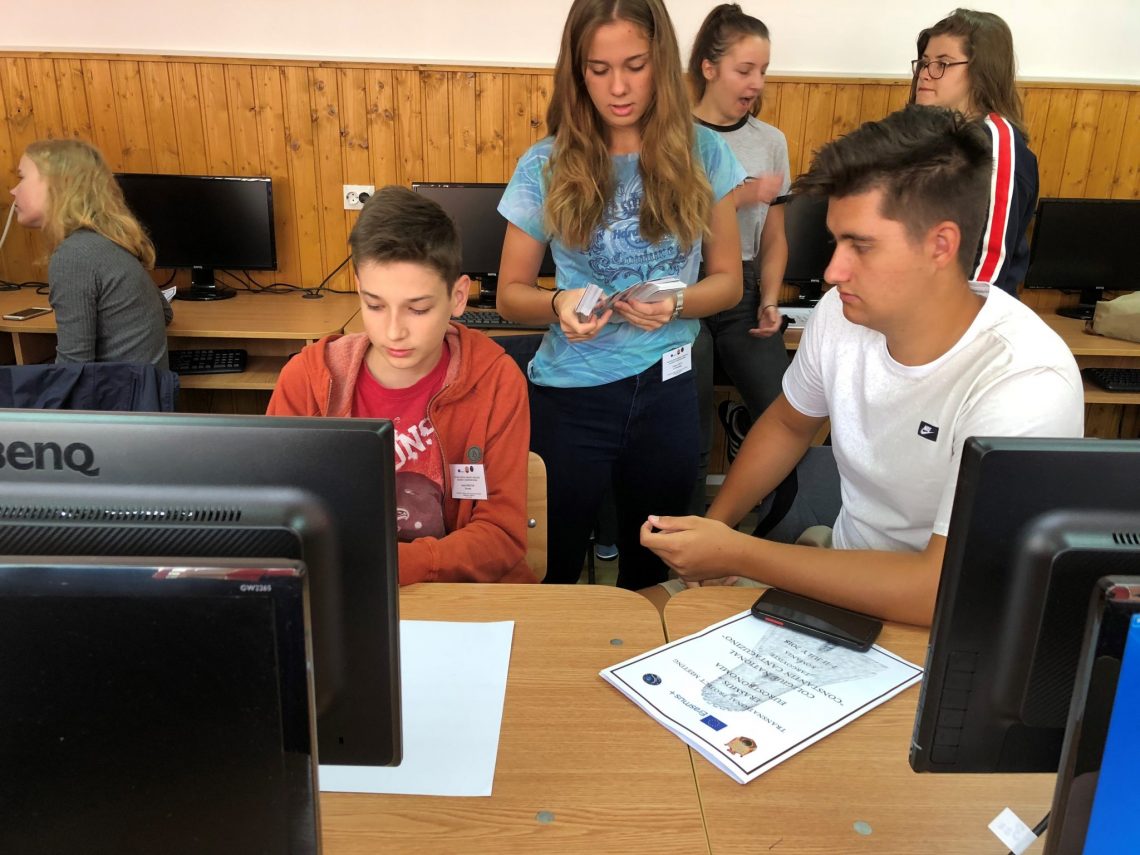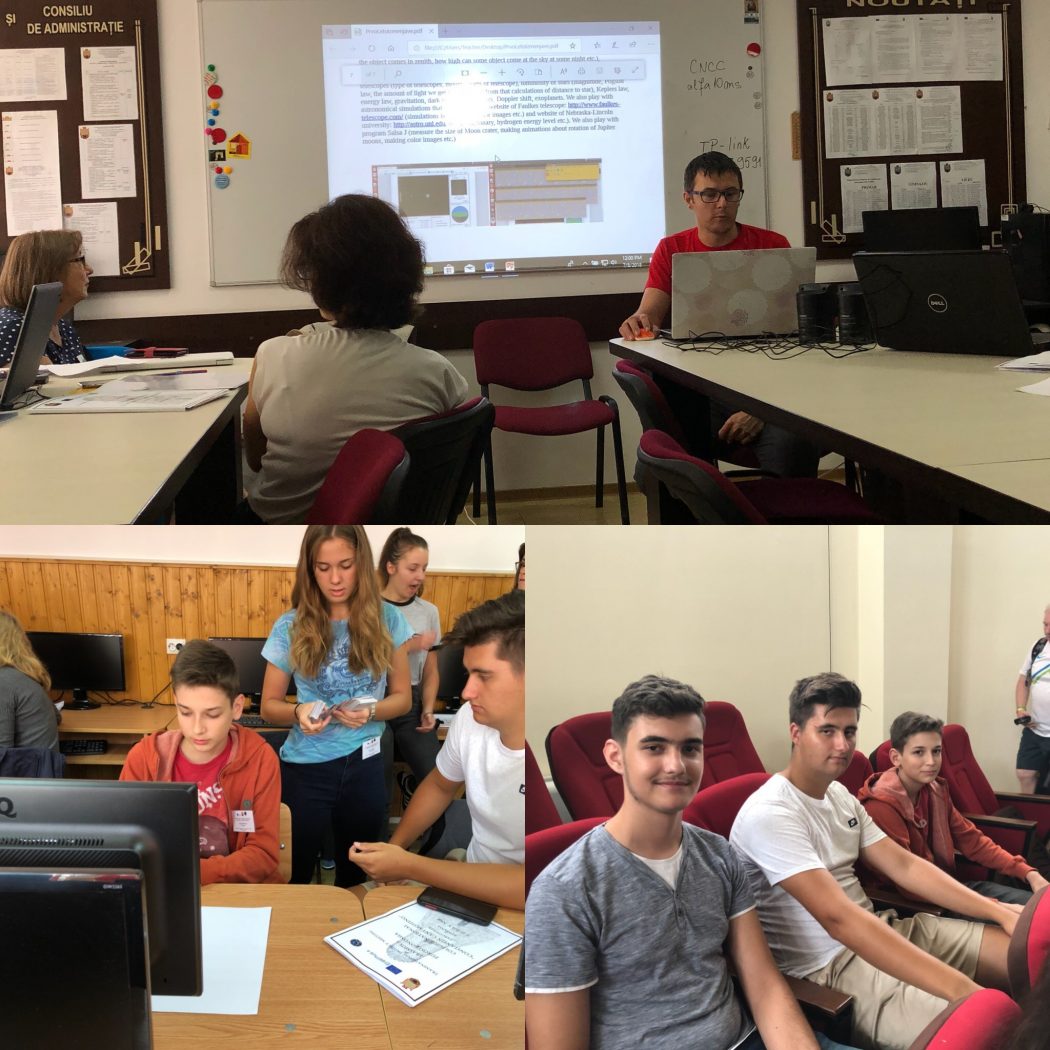 Na srečanju smo podrobno pregledali aktivnosti, ki so bile izvedene v prvem letu projekta, in podrobno načrtovali aktivnosti za drugo leto. Pregledali smo povratne informacije, ki smo jih prejeli od nacionalnih agencij. Zaradi slabega vremena smo morali žal odpovedati opazovanje zvezd, smo pa obiskali raziskovalni inštitut Univerze Valahia (Institute of Multidisciplinary Research for Science and Technology from Valahia University of Targoviste), muzej evolucije (Museum of Human Evolution and Technology in Paleolithic), samostan Stelea Monastery, "The Royal Court" Museum, mestno hišo in si ogledali stari del mesta.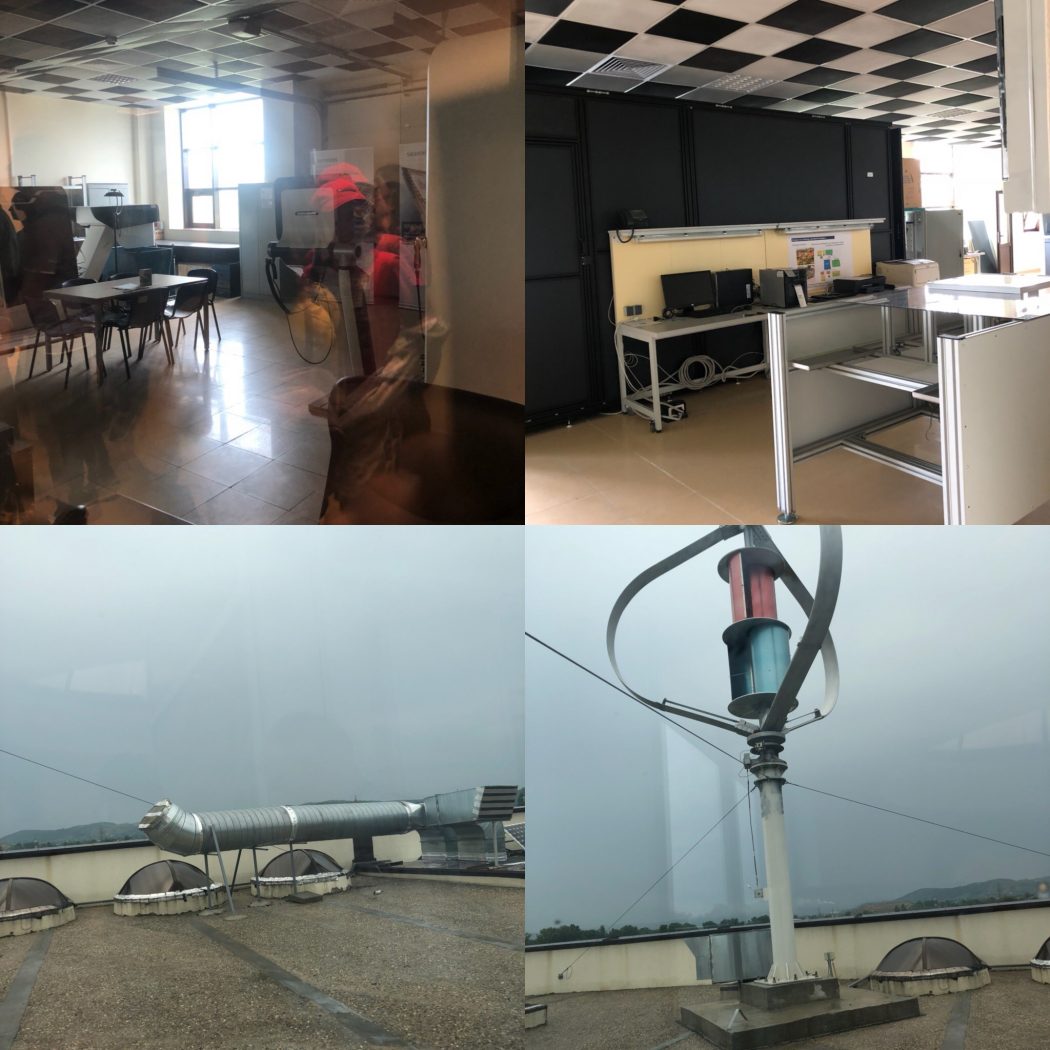 Uživali smo v gosotljubnosti šole Colegiul National Constantin Cantacuzino in druženju s prijatelji z vseh partnerskih šol. Veselimo se našega naslednjega srečanja, ki bo potekalo od 16. do 23. 9. 2018 na Škotskem.
Alenka Battelino, koordinatorka projekta