Tamara Kreft in Ksaver Rode sta študenta, ki bivata v našem študentskem domu. Tamara je študentka socialne pedagogike na Pedagoški fakulteti, Ksaver pa študira mednarodno poslovanje na Ekonomski fakulteti. Del svojega časa namenjata prostovoljnemu delu. V šolskem letu 2016/17 sta se odločila, da svoje talente delita z otroki v Vrtcu Dobrega pastirja.
Tamari in Ksaverju smo zastavili nekaj vprašanj; pogovor si lahko preberete v nadaljevanju.
Kaj te je spodbudilo k prostovoljnemu delu v vrtcu?
Tamara: Že od nekdaj zelo rada delam z otroki. Za prostovoljno delo v vrtcu pa sem se odločila predvsem zaradi želje po nabiranju izkušenj, saj se zavedam, da mi bo vsaka izkušnja v povezavi z otroki pri mojem bodočem poklicu prišla še kako prav. Velika prednost je tudi to, ker je čisto blizu našega študentskega doma.
Ksaver: Spominjam se, da ko sem se hodil na Škofijsko klasično gimnazijo, sem večkrat  pomagal v vrtcu. Že takrat sem užival v poslušanju otrok in pri pomoči drugim.
Kaj konkretno obsega tvoje delo?
Tamara: Vrtec obiskujem enkrat tedensko, in sicer ob petkih od 9h do 11h. V tistem času imajo v vrtcu običajno kakšne načrtovane dejavnosti, zato se jim pridružim pri tem. V glavnem pa se družim in igram z otroki, opazujem interakcije med njimi ter pomagam vzgojiteljicam, v kolikor potrebujejo kakšno pomoč.
Ksaver: Moje delo v vrtcu obsega zlasti pomoč  vzgojiteljicam, seveda tam, kjer je največja potreba. To večkrat pomeni, da lahko v enem dnevu pomagam več kot eni skupini. V vrtcu preživim devet ur tedensko.
Kako so te sprejeli otroci?
Tamara: Občutek imam, da so me otroci zelo lepo sprejeli, zato se tudi vedno znova z veseljem vračam v vrtec. Se mi pa otroci zdijo nasploh zelo odprti in hitro sprejmejo vsakega, ki je pripravljen sprejeti njih.
Ksaver: Večina otrok me je z veseljem sprejela, večkrat se mi je zgodilo, da ko pridem v eno izmed  skupin, nekateri otroci stečejo k meni in me objamejo, drugi mi pa hočejo povedati, kaj so ustvarili, dobili ali pa kaj so delali.
S kakšnimi občutki prihajaš v vrtec in s kakšnimi odhajaš?
Tamara: Čisto vsak obisk vrtca je nekaj posebnega, saj se skoraj vedno zgodi nekaj, kar mi nariše nasmeh na obraz. Se mi je pa ravno zadnjič zgodilo, da je ena izmed punčk čisto nepričakovano prišla do mene in mi izročila risbico, ki jo je narisala zame. To so stvari, ki zares polepšajo dan. Lahko rečem, da so moji občutki ob prihodu in odhodu iz vrtca zelo pozitivni. Običajno iz vrtca odidem še bolj nasmejana in polna energije, kot sem prišla.
Ksaver: Vedno, ko grem v vrtec, grem z nasmehom. Vrtec mi pomaga malo pozabiti na obveznosti na fakulteti, kar me na svoj način umiri. V vrtcu se res sprostim.
Kakšno je tvoje temeljno spoznanje o prostovoljstvu?
Tamara: Prostovoljstvo ti lahko da zelo veliko. Že kar nekaj let se prostovoljno udejstvujem na različnih področjih in prostovoljstvo mi predstavlja nekakšno kvalitetno preživljanje prostega časa, nabiranje izkušenj, hkrati pa me polni z občutkom, da sem storila nekaj dobrega za druge, pa tudi zase. Dragoceno mi je predvsem to, ker na ta način osebnostno rasteš, spoznavaš sebe in svoja močna oz. šibka področja.
Ksaver: Zame je prostovoljstvo nekaj, kar mi pomaga, da razvijam svojo osebnost ter poskušam postati boljša oseba. Prostovoljstvo je zanimivo, saj je plačilo notranje zadovoljstvo, počutiš se, kot da si nekaj dobrega storil za druge in tudi zase.
Kaj se ti zdi še posebej dragoceno pri možnosti opravljanja prostovoljnega dela v vrtcu?
Tamara: Najbolj dragoceno se mi zdi spoznanje, da so otroci tisti, ki nas lahko zelo veliko naučijo. Iskreno se veselijo vsakega novega trenutka, znajo pokazati navdušenje in na življenje gledajo kot na igro. Otroci še niso omejeni z opazkami in v glavi še nimajo omejitev. Radirka je lahko avto, avto pa se lahko spremeni tudi v letalo. Pomembno se mi zdi, da tudi ko smo starejši, tega ne izgubimo in se večkrat na ta način trudimo biti podobni otrokom.
Ksaver: V vrtcu se naučiš potrpljenja, dajati jasne odgovore, spoštovati pravila, predvsem pa je  pomembno, kako se obnašamo, saj dajemo zgled otrokom.
Tamara in Ksaver, hvala za pogovor.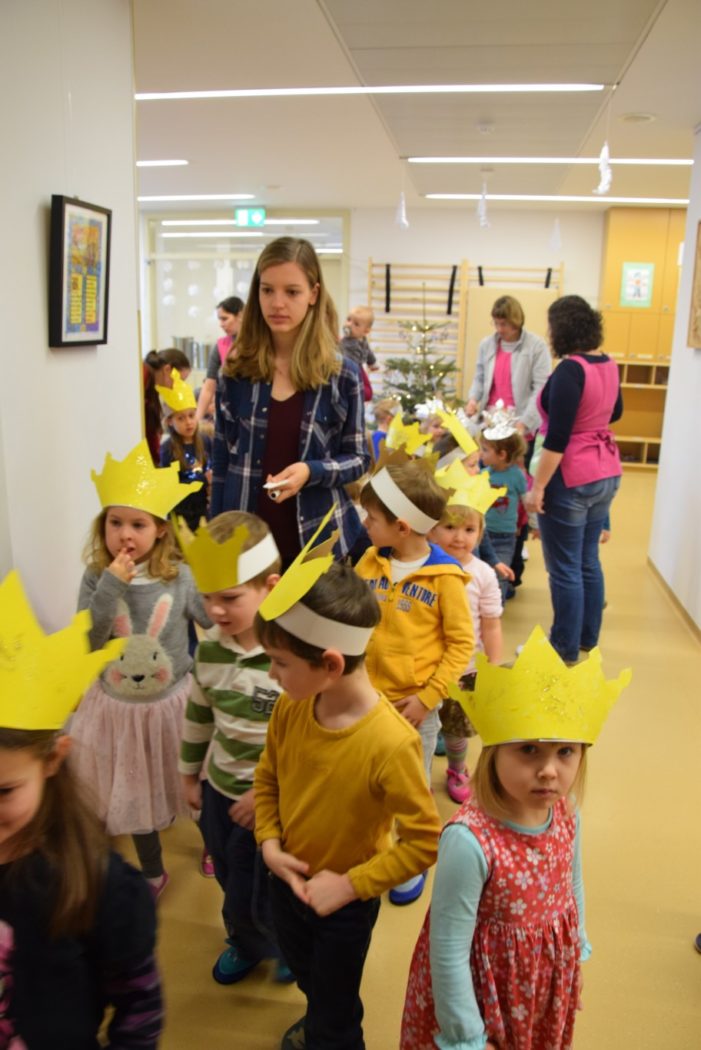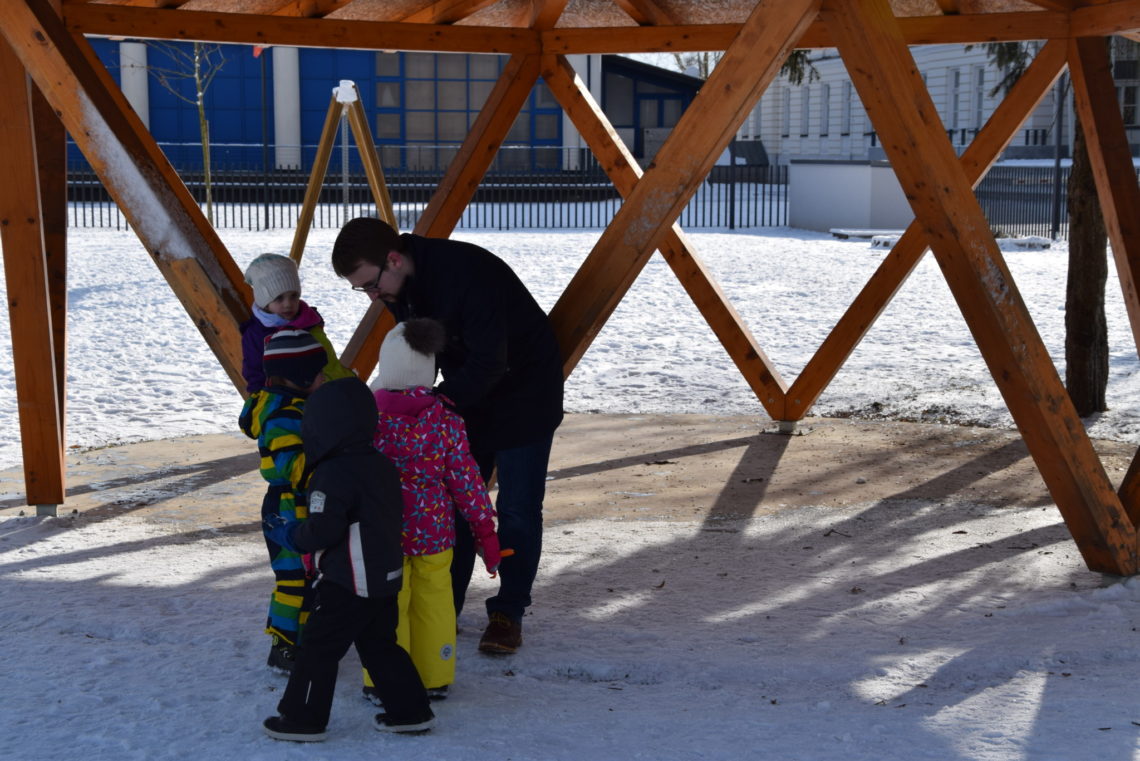 Save