Ob zaključku šolskega leta že tradicionalno postavimo na ogled razstavo dijakov Škofijske klasične gimnazije, ki so ustvarjali v Likovni šoli pod mentorstvom akad. slikarke Sare Križaj in v Delavnicah grafičnega oblikovanja pod vodstvom mag. Nine Malovrh (obe mentorici sta tudi alumni naše gimnazije). Na odprtju razstave pa vedno predstavimo tudi sveže izdan dijaški literarni zbornik Domače vaje. 
Sara Križaj, mentorica likovne šole, je dejala, da je "razstava  ena redkih priložnosti, ko lahko na dela nekega umetnika vrže svoj pogled tudi kdo drug in tedaj po njegovih boljših delih spozna umetnikovo delovanje. Pa vendar je to spoznavanje morda nekoliko necelovito, saj za razstavljenimi deli ne vidi vsega vloženega časa in truda. Gledalec na razstavi vidi kaj in nato celo lahko presodi, kako uspešno je delal umetnik. A bolj kot rezultat se mi v vsem tem delovanju zdi pomembnejše naslednje. Profesor za risbo nam je nekoč dejal: "Več kot vidite, slabše je!" Takrat smo se učili senčenja in s to mislijo je meril predvsem na redukcijo informacij iz okolja na bistveno, osnovno, preko česar lahko svoje znanje nadgrajujemo. Obilica zaznav namreč lahko prerazdrobi naše zaznavanje in nas oddalji od razumevanja resničnosti. Risanje ali nasploh kakršnokoli delovanje pa zahteva svoj čas in pri tem odkrijemo več detajlov, zapazimo svoje napake, razumemo odnose in notranja pravila nekega področja ter spoznamo kompleksnejši sestav resničnosti. Ko rišemo sedečo figuro, morda res vidimo, kako se njene noge spuščajo proti tlom, pa vendar se ob prenosu na dvodimenzionalno površino v gležnju ravnina spremeni in morajo konture zaviti navzgor. Zato je res tudi: "Več kot vidite, boljše je!" in tako bi si upala trditi, da se prek tako neznatne dejavnosti, kot je risanje, odnos do realnosti, njeno spoznavanje in razumevanje njene kompleksnosti prenaša na širšo življenjsko raven."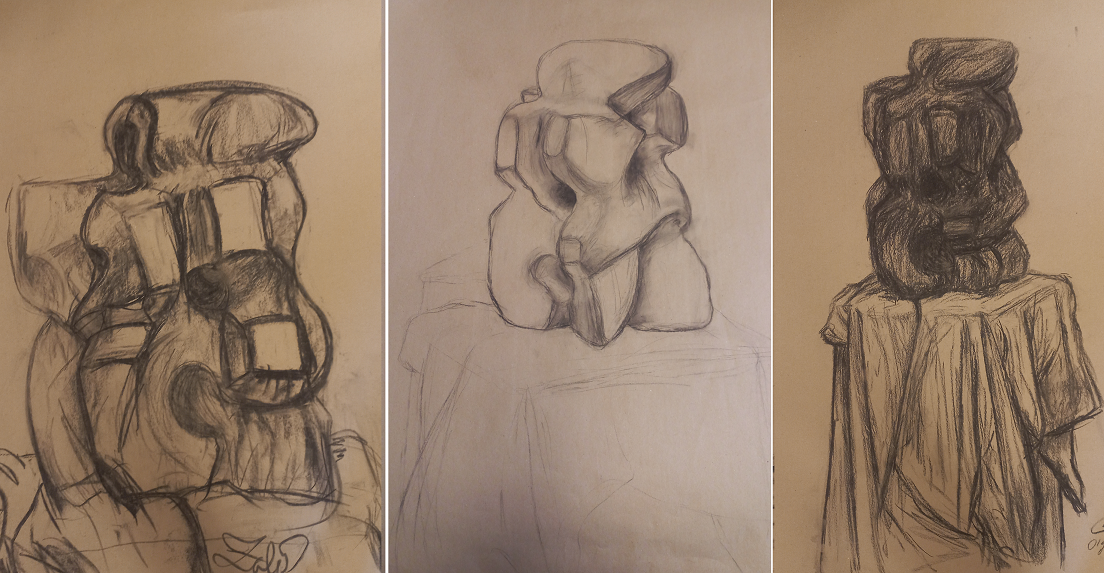 Mentorica grafičnega oblikovanja Nina Malovrh je izpostavila, da se na delavnicah niso spoznavali samo z grafičnimi elementi in oblikovalskimi principi, temveč so se dijaki uspešno spopadli tudi s konkretnimi naročili različnih naročnikov za oblikovanje logotipov, promocijskega gradiva in nekaterih izdelkov. Med drugim velja izpostaviti, da so dijaki Jon Klemenc, Neža Kveder in Anika Rode na delavnicah grafičnega oblikovanja zelo uspešno oblikovali tudi letošnji literarni zbornik Domače vaje.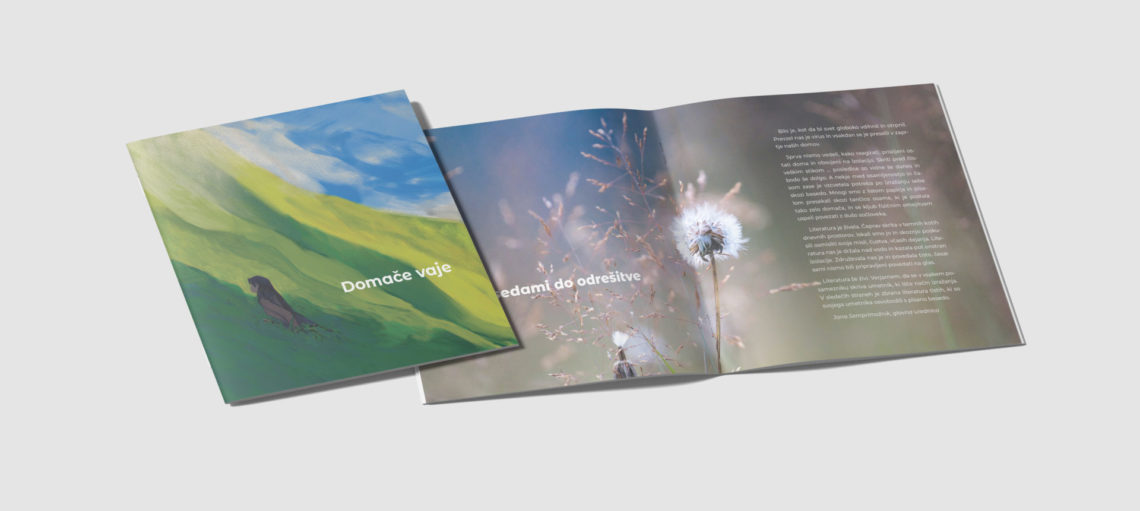 Razstavo je v ponedeljek, 5. junija 2023, ob 16. uri v Kregarjevem atriju odprl ravnatelj gimnazije Rihard Režek, ki se je tudi zahvalil mentoricam Sari Križaj, Nini Malovrh in Kaji Robida za njihovo predano delo in vzpodbude dijakom ter čestital urednici Domačih vaj Jani Semprimožnik (4. č) za letošnji literarni zbornik. Urednica Domačih vaj je podelila nagrado Alini Žerovnik (4. b) za najboljše literarno besedilo na natečaju V odkrivanju neznanih barv srca, ki ga je uredništvo pripravilo v Kregarjevem letu, dijaki pa so interpretirali nekaj izbranih besedil iz Domačih vaj.
Odprtje razstave sta z doživeto glasbeno interpretacijo obogatila godalni kvartet maturantov (Tina Bučar, Polona Rakar, Marina Vrščaj in Jakob Habicht) ter skupina pevk 1. letnika (Katarina Pirc, Ana Lina Lenarčič, Ema Marija Korošec, Zala Vrbovšek in Ivana Ferjan ob klavirski spremljavi Neže Sušnik).
Razstava je na ogled v Kregarjevem atriju do 23. junija, Domače vaje pa lahko dobite pri uredništvu literarnega zbornika.