V prispevku lahko preberete, kaj 192 škofijcev na začetku njihove gimnazijske poti najbolj razveseljuje, kdo/kaj jim polepša vsak dan na Škofijski klasični gimnaziji in v Jegličevem dijaškem domu ter kje se po prvih štirih mesecih težje znajdejo. Velika večina pravi, da bi še enkrat izbrala ŠKG za svojo gimnazijo in JDD za svoj drugi dom, ker oboje pušča pomembne sledi v njihovem življenju.
Vsak začetek je težak
V prvih mesecih potekajo na šoli in v domu številne dejavnosti za dijake, ki pomagajo k lažjemu vključevanju v novo šolsko skupnost. To so predvsem sprejem za 1. letnike s strani maturantov, razredna duhovna obnova, razredne ure, spoznavni vikend v Jegličevem dijaškem domu, družabni večeri, tudi izkušnja postavljanja razrednih jaslic, medrazredno božično obdarovanje, zbiranje sredstev za adventno akcijo in nenazadnje številne (na voljo jih je skoraj 30) obšolske dejavnosti. Letošnja novost je možnost preživljanja aktivnega vsakodnevnega glavnega odmora v telovadnici, ki se je dijakom takoj priljubil in je posrečena protiutež preživljanju časa na telefonih.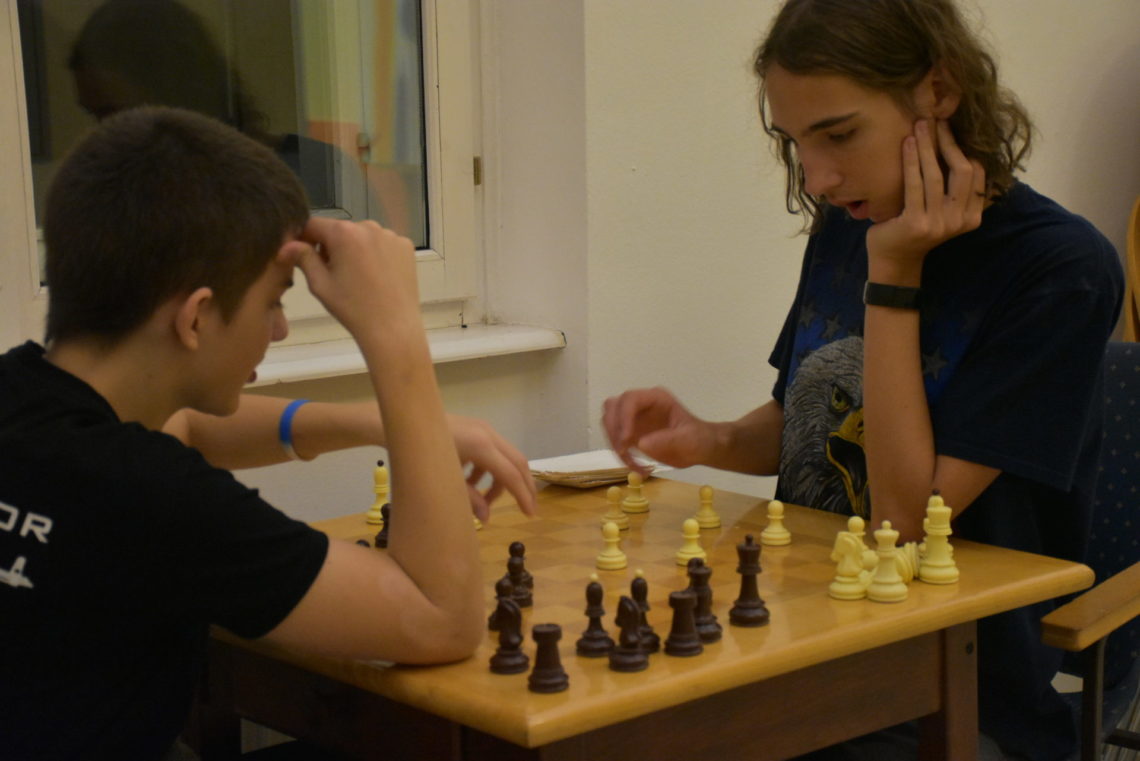 Za lažje privajanje na nov način dela v razrednih skupnostih potekajo delavnice o tehnikah učenja, krepitvi samopodobe in soočanju s težavami oz. neuspehom. Gotovo so najbolj negotovi koraki tisti, ki jih morajo storiti dijaki sami, vse to pa gre veliko lažje, če se človek počuti sprejetega. »To, da sem končno na ŠKG, ima velik vpliv na moj vsakdan. Na šoli in v domu se počutim sprejeto takšno, kakršna sem,« pravi ena izmed dijakinj, in to je eden izmed osnovnih pogojev za kasnejše uspešno delo. Ko je govora o začetnih vtisih, je JDD absolutni zmagovalec, saj je kar 99 % dijakov z življenjem tam zelo oz. popolnoma zadovoljnih!
»Vzdušje na šoli, razred, profesorji in pouk«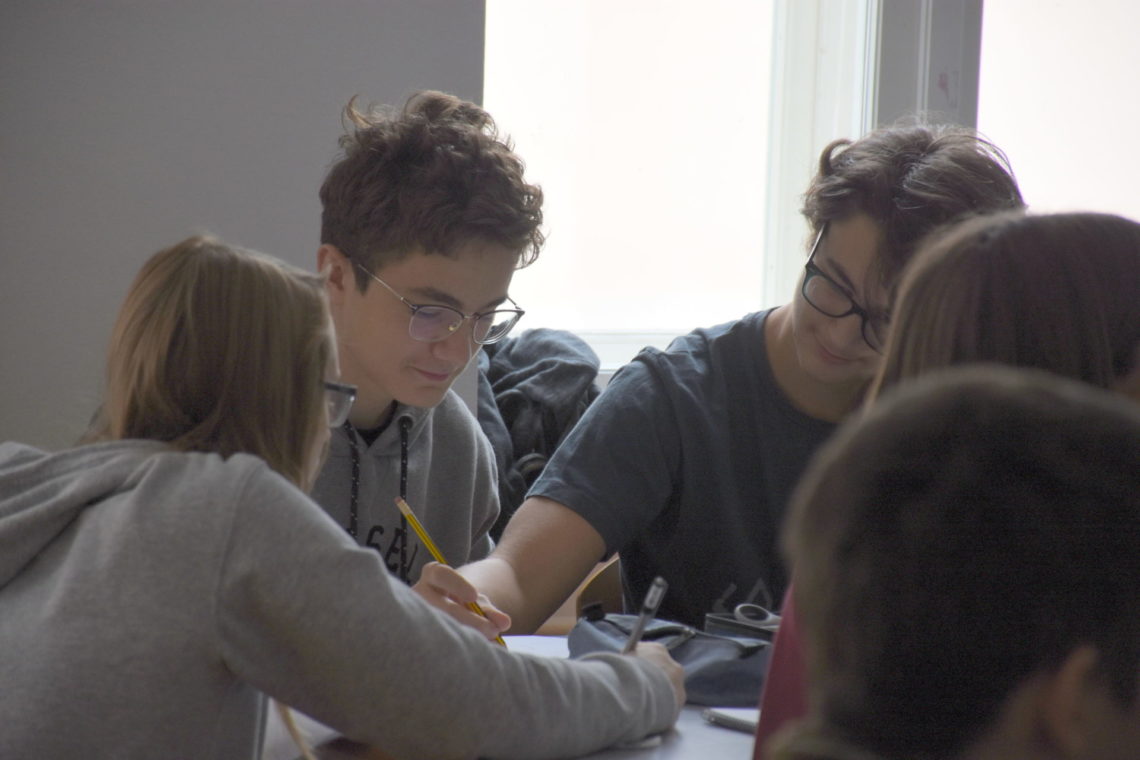 … so tiste stvari, ki so jih dijaki 1. letnika označili za izrazito pozitivne, in to v navedenem vrstnem redu. Za kar tri četrtine prvih letnikov je vzdušje tisto, ki najpomembneje vpliva na lažji vstop v gimnazijska leta. Sami pravijo, da so ljudje in dejavnosti tisti, ki ustvarjajo tako vzdušje, kar je za dijake dragocen izvir dobrih odnosov, ki vodijo v kakovostno delo. Pri tem dijaki najpogosteje omenjajo razredno skupnost, način dela učiteljev in njihovo osebnost, dogodke na šoli in v dijaškem domu, toplo malico, sošolce, cimre, zbore in dogajanje med glavnimi odmori. Nekaterim je posebno všeč povezovanje z višjimi letniki, ki se začne s sprejemom za novince, sodelovanje maturantov kot animatorjev na duhovnih obnovah za 1. letnik, nadaljuje z izmenjavo dragocenih napotkov glede učenja, posojanjem starih testov, medrazrednimi športnimi turnirji ipd.
Sami so tako strnili svoje vtise: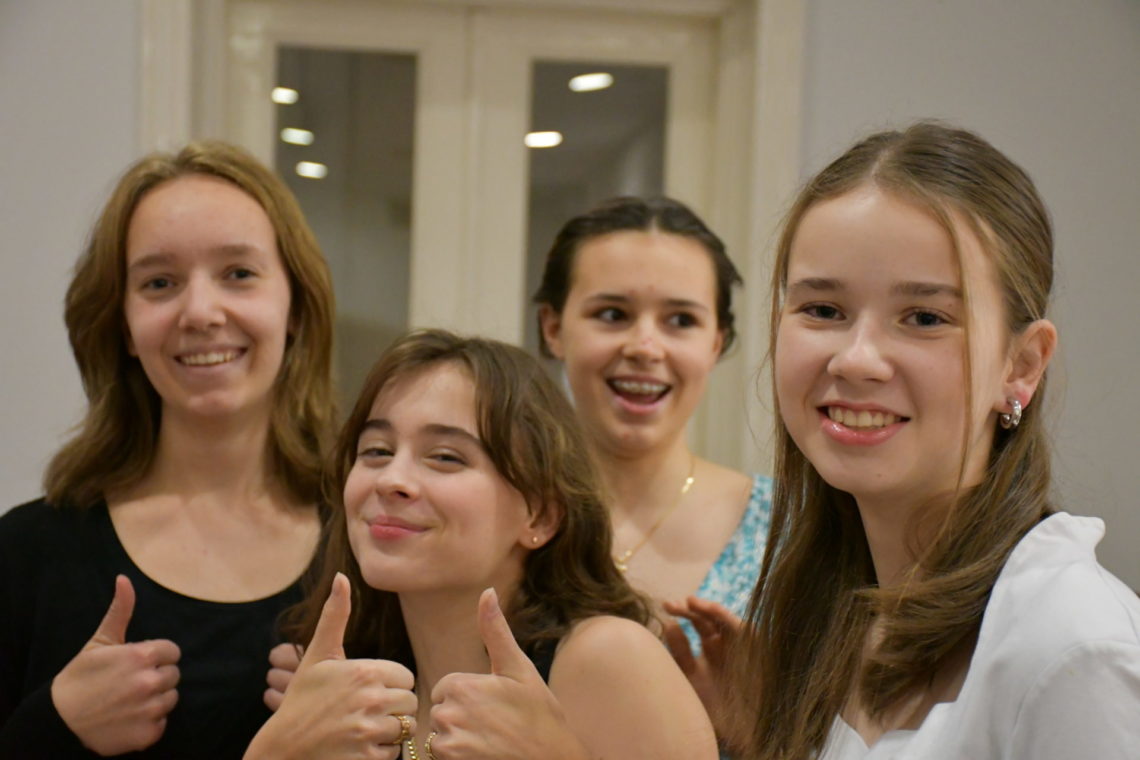 »Pri določenih profesorjih se vidi, da jim je delo všeč in da je spoštovanje obojestransko. Pomembno jim je znanje, ne samo tisto za šolo, ampak tudi za življenje. So razumni in pripravljeni pomagati.«
»Povezanost v razredu zelo vpliva na mojo motivacijo za učenje.«
»ŠKG je presegel moja pričakovanja.«
»Sem vesel, da sem na tej šoli, to je bila ena izmed mojih boljših odločitev.«
»Všeč mi je, kako smo povezani z razrednikom in med sabo.«
Kako opraviti s stresom, ocenjevanji in drugimi napori?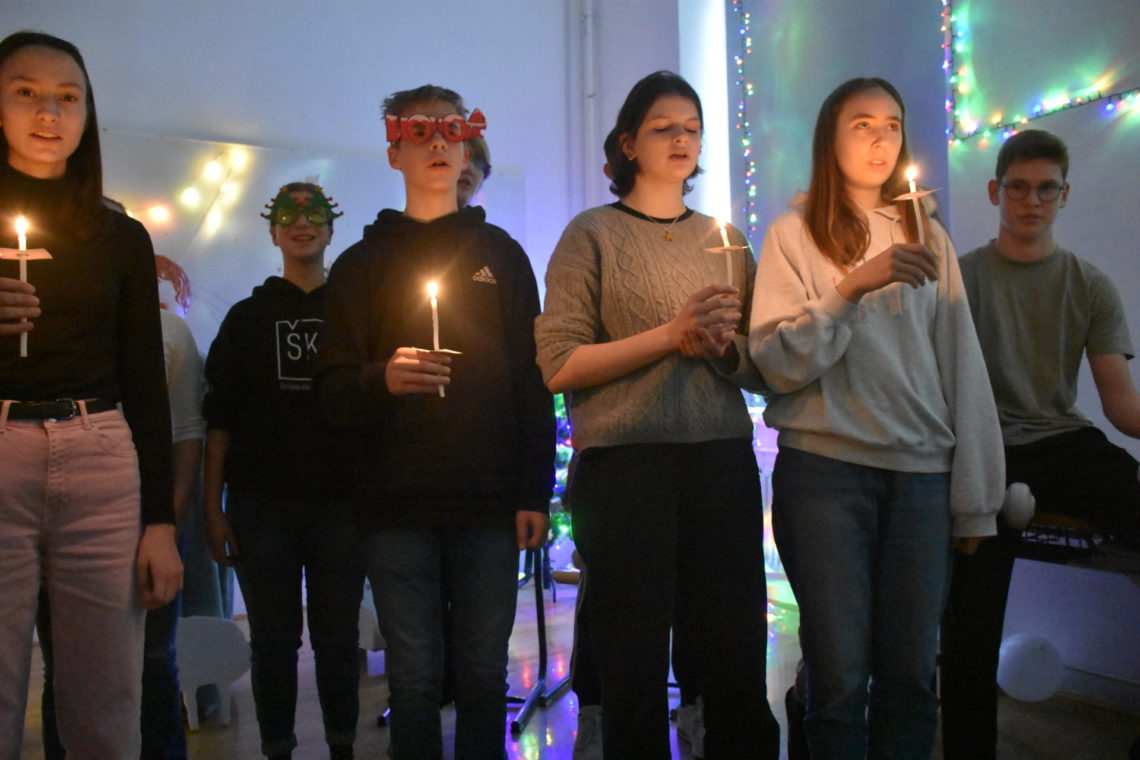 Tudi ko se dijaki soočajo s težjimi stvarmi, predvsem v povezavi z učenjem, ne ostajajo sami – tu so, kot pravijo sami, neprecenljivi sošolci, potem razredniki, učitelji in popoldan vzgojitelji v domu. Težave premoščajo tako, da se z njimi spoprimejo – nenazadnje se nekateri prvič resneje pripravljajo na pouk in usvajajo večje količine novega znanja, zato je tak odziv pričakovan. Delavnice učenja, ki potekajo na šoli, so korak k uspešnejšemu delu na tem področju, v pomoč so tudi pogovori o tem na razrednih urah. Po drugi strani so prvi letniki učno najbolj uspešni na šoli, velika večina jih je namreč uspešno zaključila 1. konferenco, kar pomeni, da bo praviloma ob koncu leta takih še več. Veseli smo, da noben izmed njih ni zapustil šole, saj sta vztrajnost in iznajdljivost tam, kjer nam je težko, izjemni popotnici za naprej.
Še nekaj številk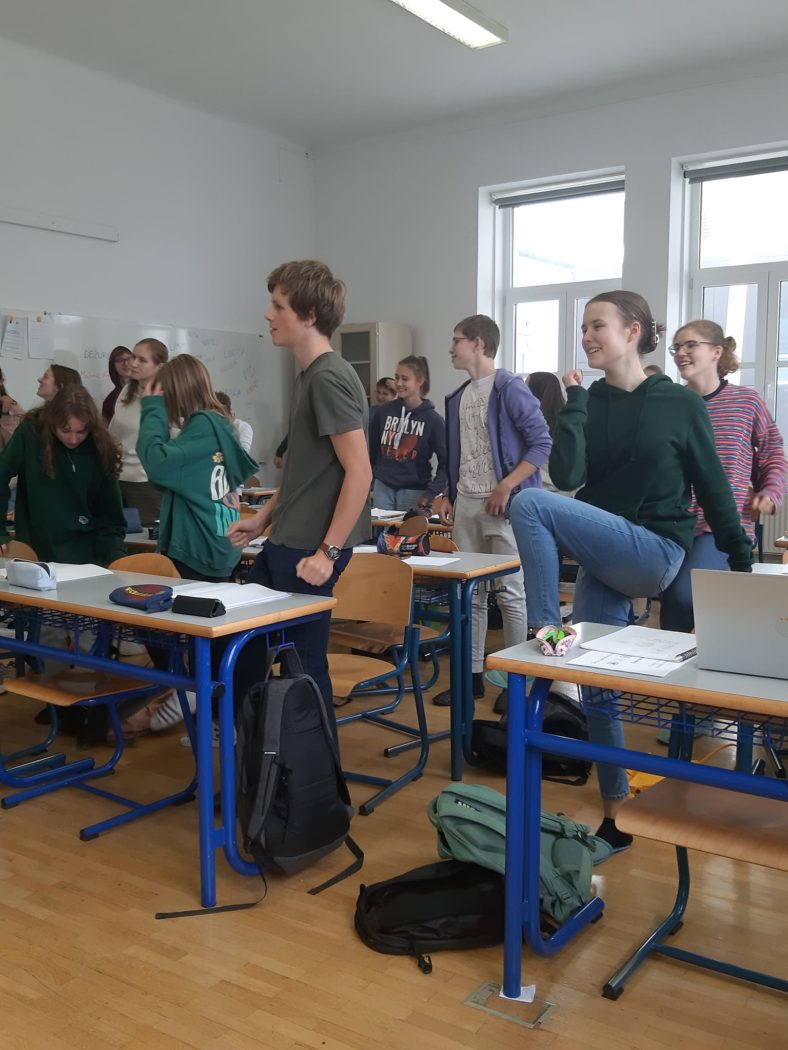 Letošnji dijaki prvega letnika v povprečju porabijo na dan okoli 40 minut za pisanje domačih nalog, učenju namenijo nekaj več kot uro in pol na dan. Večinoma hodijo spat enkrat do polnoči in si za to vzamejo približno sedem ur.
Glede na to da so številni dijaki uspešni tudi izven šole, predvsem na glasbenem in športnem področju, se ni bati za te mlade. Nasprotno, ko sami poudarjajo, kako skrbijo za to, da nihče ne bi izključeval sošolcev, kako postajajo ponosni na to, da so škofijci in da vedo, zakaj hodijo v šolo, smo lahko kot šolska skupnost ponosni nanje. Ali z besedami enega izmed razrednikov prvega letnika: »To je dober začetek za še boljši konec.«
Vabimo vas, da obiščete Škofijsko klasično gimnazijo in Jegličev dijaški dom ter še sami pogledate, kako tu živimo in delamo. Dan odprtih vrat bo 28. januarja 2023, informativna dneva pa 17. in 18. februarja 2023. Več na https://www.stanislav.si/za-bodoce-dijake/.
Lily Schweiger Kotar