Ob vstopu v novo koledarsko leto postavljamo na ogled zanimivo razstavo Lučke Šićarov "Almina popotovanja v keramiki", ki si jo lahko ogledate v Kregarjevem atriju od 11. januarja 2018 do 6. februarja 2018. Vabilo.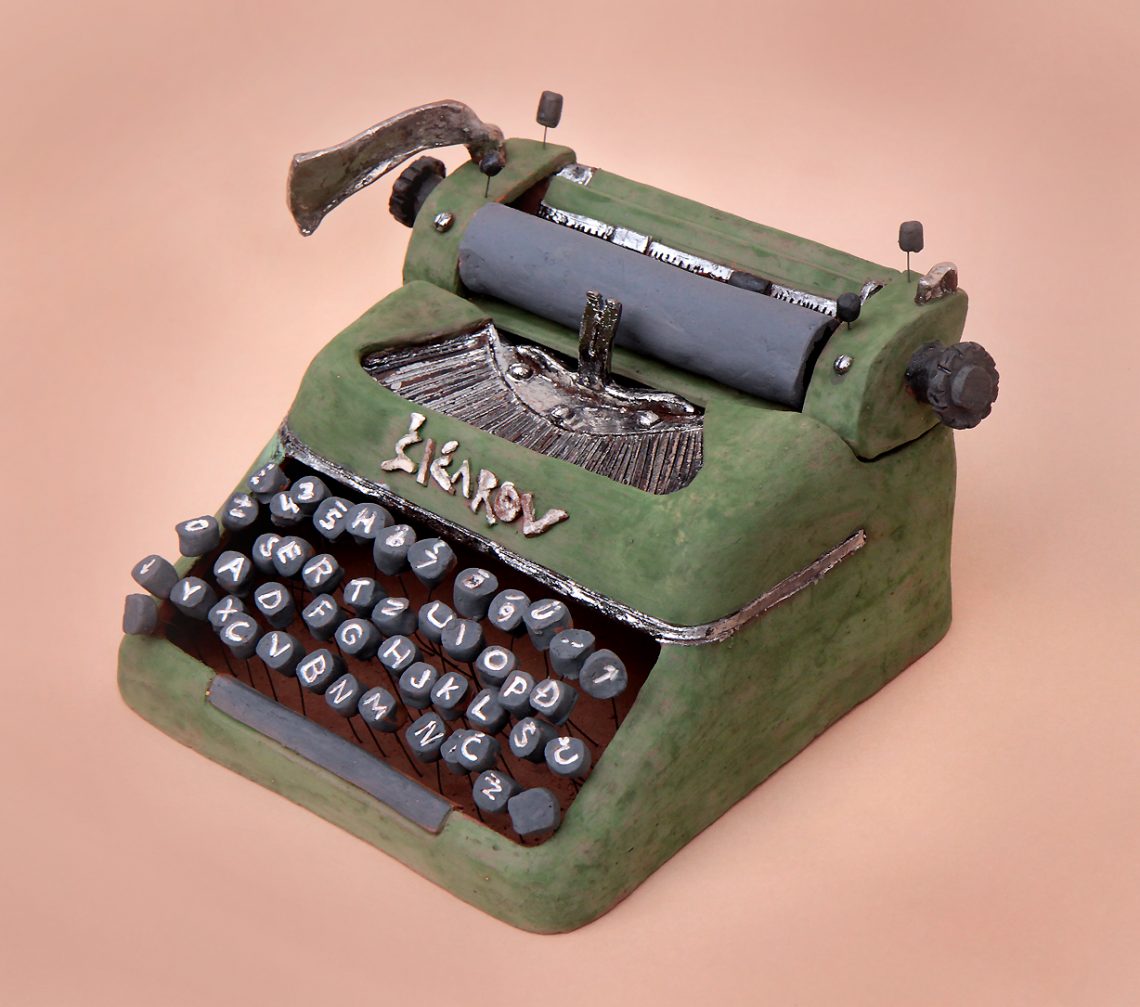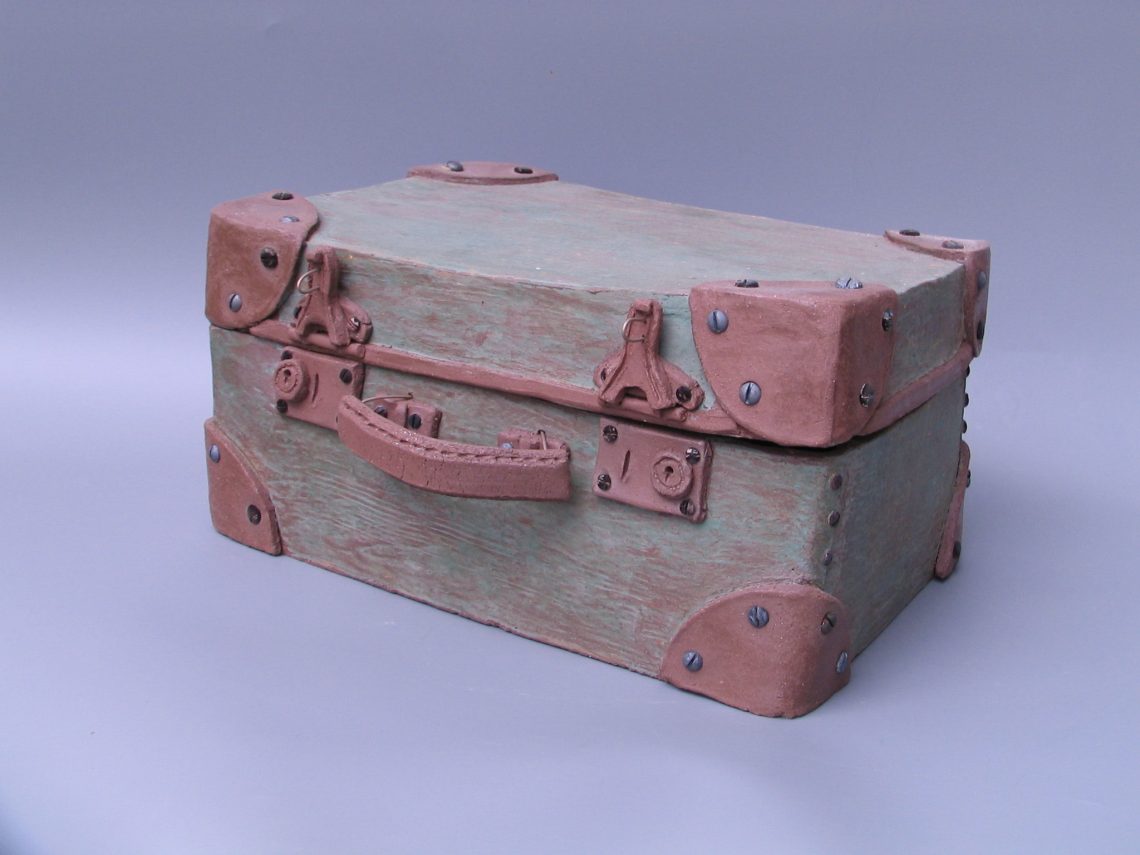 Lučka Šićarov je o svoji razstavi zapisala:
Odzivi na retrospektivno razstavo, ki sem jo v Galeriji EF v Ljubljani oktobra naslovila z "Ženska s poslednjim pisalnim strojem", so razkrili pričakovanja obiskovalcev, da bo to razstava o Almi Karlin, o svetovni popotnici s pisalnim strojem v kovčku. Čeprav je zgodba mojega pisalnega stroja popolnoma drugačna, je prispodoba pripeljala do odločitve, da bo naslednja razstava hommage Almi Karlin. Še več – pričujoča razstava je zgodba Alminega popotovanja v keramiki, v težkem in trdem materialu, kot je bilo njeno potovanje; obenem je to zgodba mojega večdesetletnega potovanja v svetu keramike, v katerem so bila srečevanja z zapuščino njenega obsežnega, pa ne v celoti prevedenega literarnega dela pogosta iztočnica. Izdelki, ki sem jih postavila na ogled, so torej opredmetenje teh vzporednic, nečesa, nad čemer se je vredno vedno na novo zamisliti – Alma se iz Celja odpravi s kovčki, pokrivali, kot mlada izobraženka je v Londonu oblečena v salonsko oblačilo s pripadajočimi čeveljci, na poti si kupi pisalni stroj, v družinah kolonialnih posestnikov v Singapurju pije čaj in se sladka z živo pisanimi torticami v barvah papagajev, sestavlja slovar osmih jezikov,  v Peruju se navdušuje nad morjem kaktusov in tako naprej … vse do velikega kaktusa, trnovega simbola sveta, ki ga je prepotovala, in podeželskih hiškah na njem, od katerih je ena njen dom, v katerem je po vrnitvi na novo zaživela.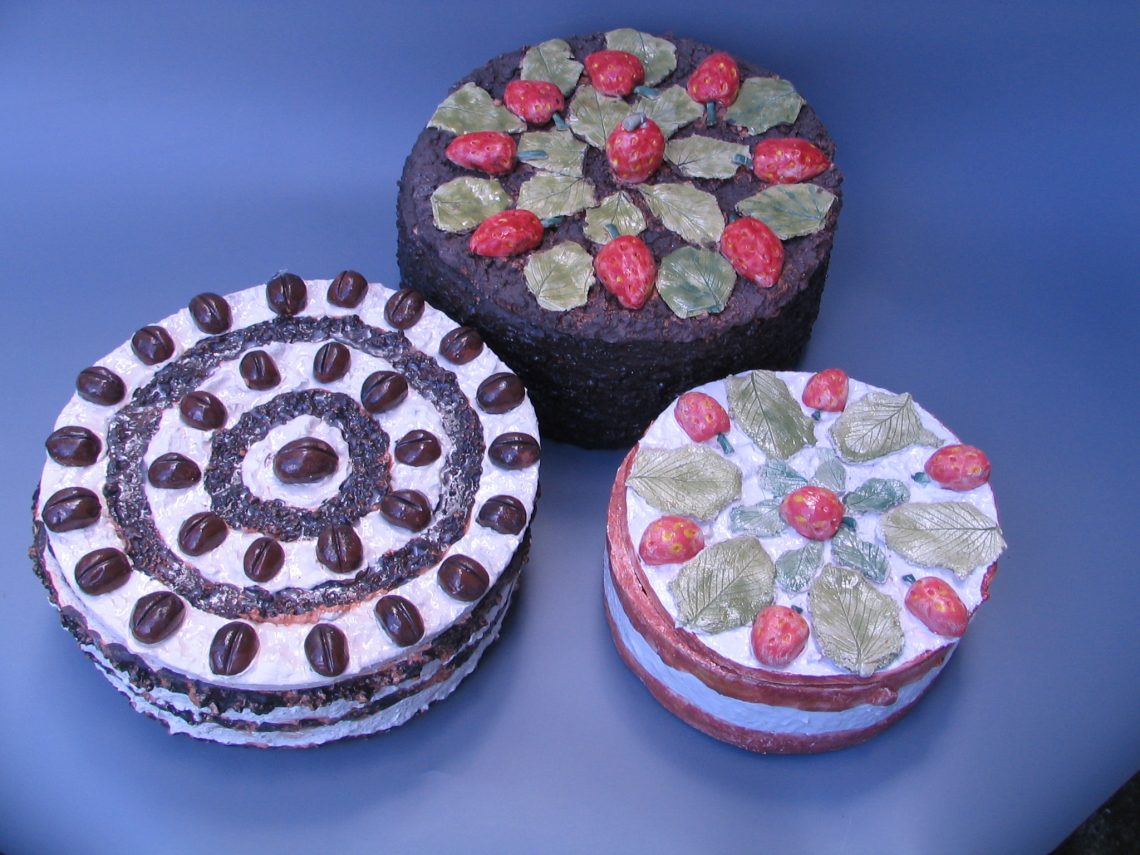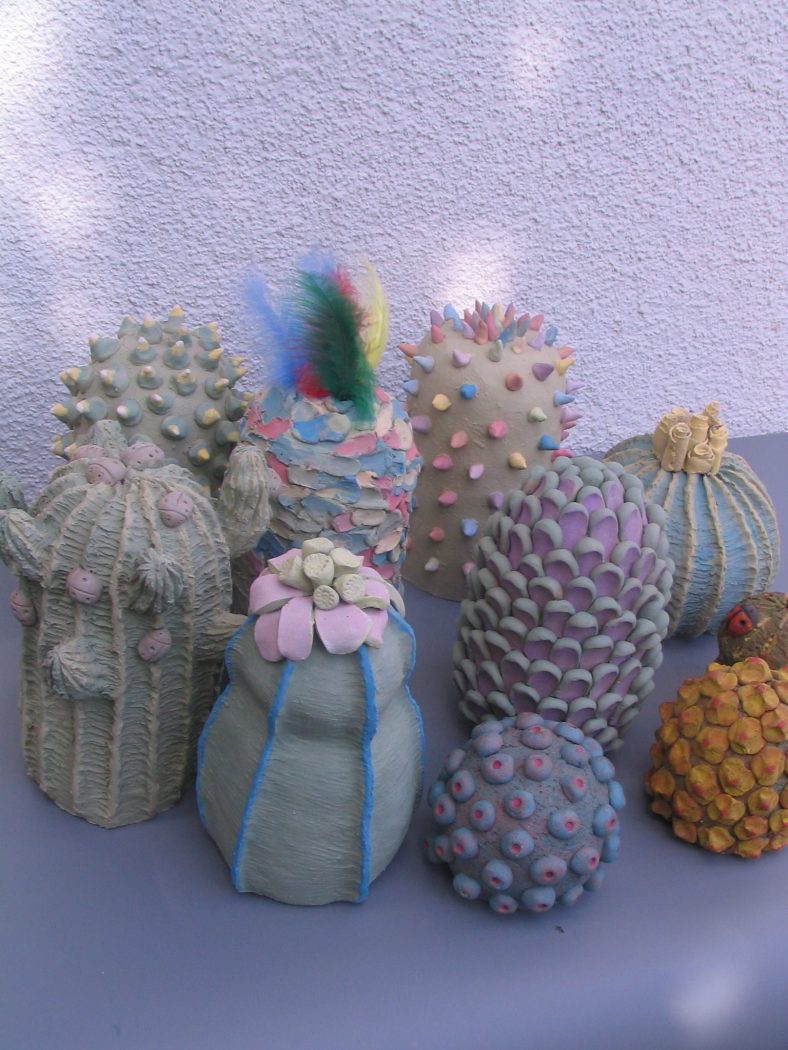 Lučka Šićarov (roj. 1958 v Ljubljani), dipl. filozofinja in pedagoginja, ukvarja se z oblikovanjem unikatne keramike in poučevanjem keramike preko izobraževalnih institucij. Od leta 1987 je sodelovala na več kot 40 skupinskih in mednarodnih razstavah ter imela 18 samostojnih razstav v Sloveniji in tujini; za svoje delo je prejela več mednarodnih priznanj in nagrad.
www.luckasicarov.com
gsm: 040 430 111